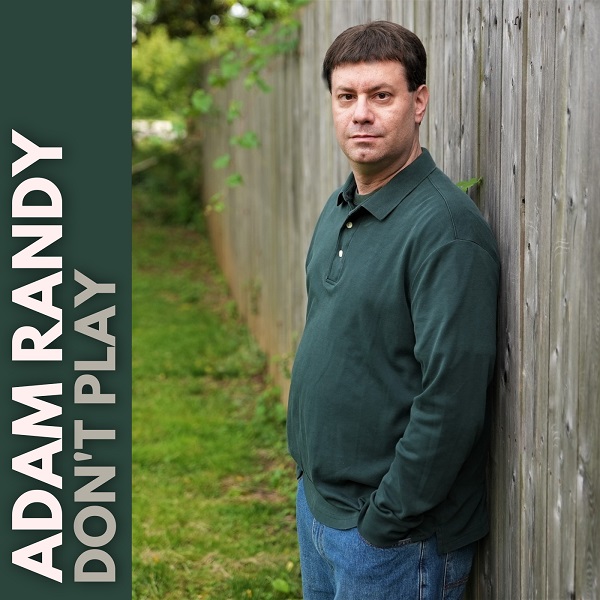 Baltimore-based singer/songwriter Adam Randy struts a throwback appeal with "Don't Play," whose new-wave and pop/rock integrations remind fondly of Squeeze. A pulsing guitar presence and peppy synth adornments complement a steady vocal presence, admitting "I will go on living," during a cathartic chorus. "I don't need you if you can't be true, hope you'll take my advice."
"Don't play your games with me, girl," he continues, now with snarling guitar twangs amidst the playful synth pushes. The thematic grasp of moving on from someone who inflicted pain plays with resonating impact, emitting a simple yet relatable poignancy. Partly inspired by one of Adam Randy's musical heroes in Neil Diamond, "Don't Play" enamors with its themes of moving on and hooky '80s new-wave-y nostalgia.
"Don't Play" is a solid follow-up to October's single "Another Song," which saw play on radio stations worldwide.
The artist elaborates on the track:
"I wanted to write, record and release a song that really rocked and had a driving beat and electric guitars mixed with strings, a bit different than most of my other songs. I got the idea for the music from an obscure Neil Diamond Song called "Diamond Girls" which has a similar vibe and arrangement. The message of the song is Don't Play games with me or you'll be sorry!"
—
This and other tracks featured this month can be streamed on the updating Obscure Sound's 'Best of May 2023' Spotify playlist.