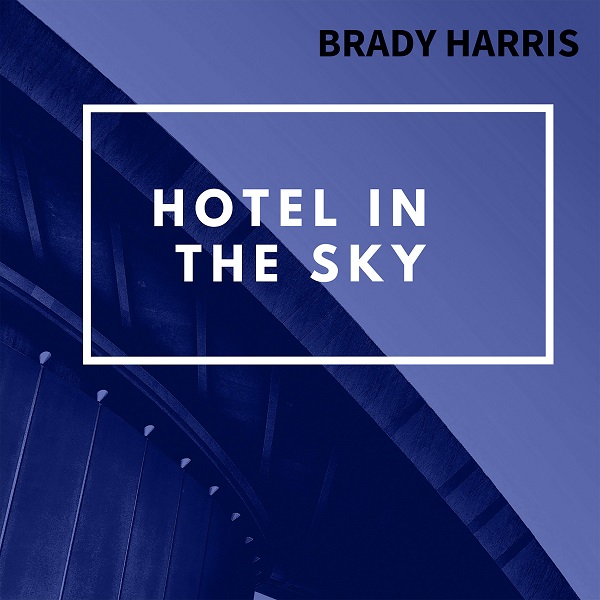 Brady Harris touts a classic blend of rock and pop on his new EP, Hotel in the Sky. A melodic satiation is apparent in the comfortably inviting arsenal of bouncy piano, guitar twangs, and hooky vocal pushes. The Texas-born, California-based artist charms with a Beatles-inspired throwback glow throughout.
The opening title track plays like an apt invitational. "I'll take you there," Harris sings enticingly following bouncy piano and twangy guitar additions. A slight melodic shift past the two-minute mark provides just the right touch of variation, maintaining the lovably expectant flow and bouncy piano/guitar interplay. The EP opens with a familiar, inviting charm.
Following, "Economy of Sound" enamors with a suave, psych-tinged engrossment. The grittier guitars and organ-backed brightness exudes a McCartney-esque pull into the title-touting hook. "Economy of sound will make you move," Harris lets out, also recalling Paul Weller in the bluesy bass backing. This is another infectious delight, less bouncy although equal in hookiness to the stellar opener.
The opener and finale on the EP both embrace bouncy piano and twangy guitar fixtures, with enjoyably assuring qualities. "Chateau Hill" satiates firmly as the book-end, particularly as the suave guitars stretch out their legs past the two-minute turn. The Hotel In The Sky EP is chock full of classic-sounding pop/rock smarts from Brady Harris.
—
The EP's title track and other tracks featured this month can be streamed on the updating Obscure Sound's 'Best of May 2023' Spotify playlist.