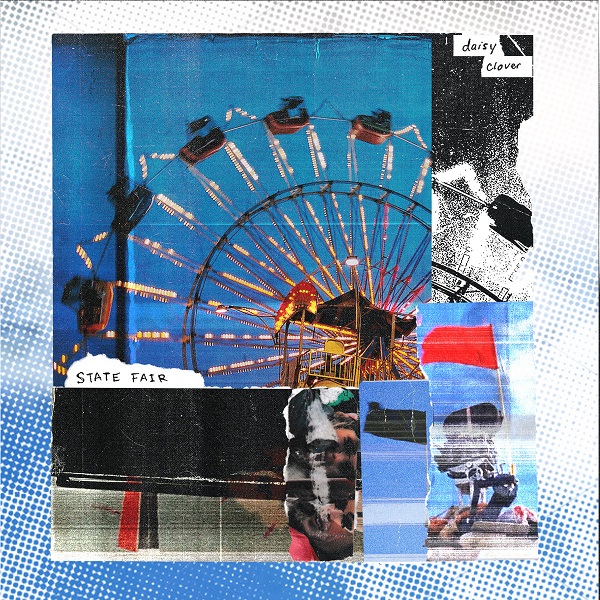 Described as "about falling in love with a friend and the loss of friendship," State Fair is an immersive new album from Long Beach-based artist Daisy Clover. Lush textural builds and more vibrant rock hooks alike enamor throughout the ravishing production.
The album's title track shows a dreamily unfolding soundscape, with the gentle guitar tones and organ-laden backing stirring alongside the sleepy vocals. A whirring textural envelopment increases steadily, driving seamlessly into the budding glistening of the subsequent "Mystery." Here, jangly guitars shortly emerge with a power-pop whimsy. The vocals retain a serene confidence, bolstered now by more vibrant instrumentation.
These first two tracks show the band's dynamics well, from the atmospheric construction of the opener to the next track's hooky, chipper charm. Elsewhere presents a similarly compelling variety between lush retrospection and brighter expanses. "All the Same" appeals in its late-night guitar tones and breath-y vocal assortments, while the closing "Ford Escape" injects a post-punk bass feeling with gauzy guitar distortion that touches on a shoegaze-y glow. State Fair is a stellar showing from Daisy Clover.
—
"Mystery" and other tracks featured this month can be streamed on the updating Obscure Sound's 'Best of May 2023' Spotify playlist.
We discovered this release via MusoSoup, as part of the artist's promotional campaign.