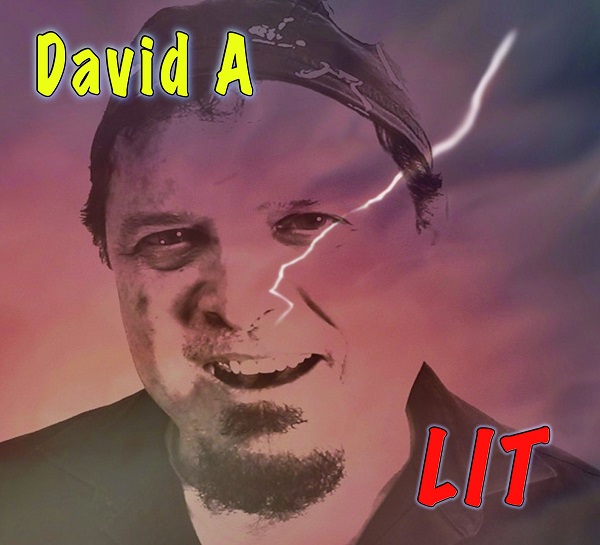 A sweltering, nostalgic infusion of alt-rock and blues flourishes on the new album Lit, from Florida-based artist David A. The release represents his first full-length album of entirely new songs since 2013, balancing an outsider-rock creative ethos with a generally accessible sound full of bluesy emotion. "I've been called an outsider, and I embrace that, but I also think that's only half the equation," the artist explains. "I'm outside looking away, not in."
The album kicks off with two tracks embracing a rock-heavy vigor, with "Fasting" excelling particularly in its bluesy guitar howls and suave vocal emotion. The third track, "Glamour Slain," is especially evident of David's eclectic songwriting. A more folk-minded acoustical backing complements brassy components, with the vocals expressively pushing forward alongside the brass for a sound fondly reminiscent of Southside Johnny. A vibrant final minute sees soaring vocals and enthused brass converge for a spine-tingling effect.
From the nocturnal chugging rock of "My Dark Love" to the punk-tinged nostalgia of closer "Just Ask Gloria," Lit is full of memorable rock cuts that range from brass-laden elegance to raucous, swampy rock/blues engagement. "Balustrade" also needs mentioning, with its momentum-filled rock sound finding success in the top 10 of multiple radio station charts around the world. The subdued vocal presence and invigorating guitar work makes for a climactic, confident sound that's representative of David A.'s stirring songwriting.
—
"Glamour Slain" and other tracks featured this month can be streamed on the updating Obscure Sound's 'Best of May 2023' Spotify playlist.