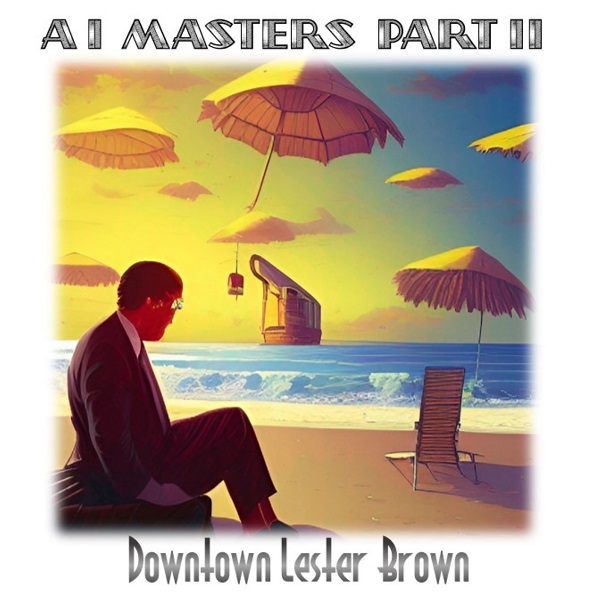 Strutting a passionate and structurally diverse blending of funk and blues, A.I. Masters, Pt. II is a new EP from Downtown Lester Brown, a quartet from Newcastle-Upon-Tyne.
The bustling, creative energy is evident early with the opening "Funky Munky." Funky guitar licks and a distorted backing pulse drive with intrigue. The addition of organs injects an effervescent, sturdy backbone. The enveloping guitars and multi-layered vocals combine into the title-touting charisma. The dynamic range between organ-laden glimpses and funky ardency makes for a compelling listen throughout.
The subsequent "Jigsaw Maverick" builds with a more gradual enticement, into its own share of corresponding organs and funky guitar work. Tender guitars move into a plucky bass movement, with the organs taking a particular psych-forward prominence past the three-minute turn amidst a cathartic vocal culmination.
Closing the EP, "B82REZ (Batteries Not Included)" touts a strong blues-funk hybrid that alternates seamlessly between suave guitar stylings — "it's a crime of compassion," — and erupting vocal rises. A.I. Masters, Pt. II grips with its expressive, funk-forward rock sound.
—
"Funky Munky" and other tracks featured this month can be streamed on the updating Obscure Sound's 'Best of May 2023' Spotify playlist.
We discovered this release via MusoSoup, as part of the artist's promotional campaign.