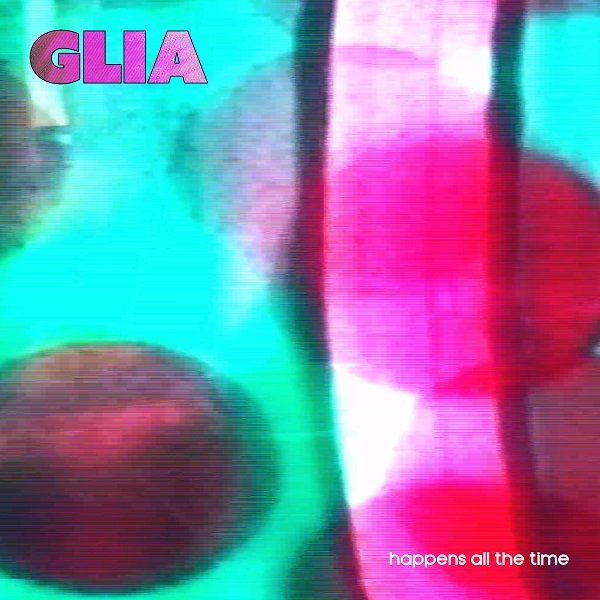 Out today, Happens All The Time is a powerful, textured rock showcase from Houston-based quartet Glia. The submerged, gorgeous vocals converge with exhilarating guitar-forward layers for a sound fondly reminiscent of influences like My Bloody Valentine.
The band's sophomore album, Happens All The Time kicks off in scorching form with "All The Time." Swelling from quaint guitars into a glistening, gauzy blast of shoegaze-y goodness, the track epitomizes the band's firm grasp of atmospheric rock unveiling. The subsequent "Still Around" screeches with vigor from the get-go, as the vocals section exude a calmer, warming appeal. These two efforts open the release with invigorating endurance.
Strutting a dreamier composure, "Turn" enamors with its galloping percussion and emotive guitar twangs. The serene vocals assume a more distinctive melodic delivery here, as the guitars present a janglier fixture instead of all-enveloping shoegaze fervency. The closing "Moonflower" is another gem, pursuing a delicate blend of guitars and burgeoning textural swells. From the rousing immediacy of the opening tracks to the finale's dreamy introspection, Happens All The Time is a thrilling album from Glia.
—
"Nosedive" and other tracks featured this month can be streamed on the updating Obscure Sound's 'Best of May 2023' Spotify playlist.
We discovered this release via MusoSoup, as part of the artist's promotional campaign.