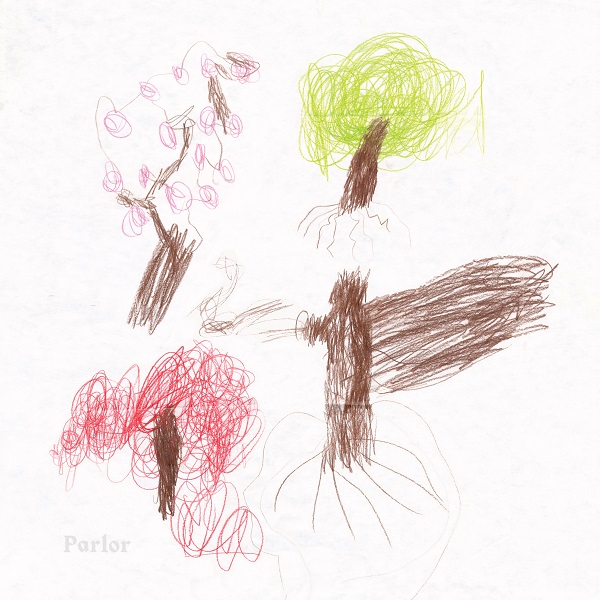 Chicago-based Justin Sconza's album Parlor struts a gripping range of melodic rock, folk, and psychedelia. A nostalgic '70s mystique appears alongside familiarly inviting folk and rock instrumentation, performed and recorded entirely by Sconza on his 8-track.
The opening "Upside Down World" struts a Lynchian cinematic flair with its "world is turning every day," contemplation; a hauntingly wistful composure emanates alongside the hazy guitars and light keys. The twangy delight "No Real Place to Go" enamors throughout as well, and particularly so during another "world is turning," hook — sharing some lyrical sentiment with the aforementioned opening track, though with an entirely different stylistic spin, more in the twangy folk/Americana vein.
The album presents a dynamic, stirring sound throughout. The peppy rock of "Rules" energizes with its buzzing synths and chugging guitars, while the lulling "Our Favorite Tree" plays with hypnotically scenic details, as '70s key twinkles and balmy guitar twangs show a retrospective mystique. Hooky, confident songwriting remains the constant within these various palates, enveloping with steady psych-forward appeal. Parlor is an enveloping listen in its entirety.
—
"Upside Down World" and other tracks featured this month can be streamed on the updating Obscure Sound's 'Best of May 2023' Spotify playlist.