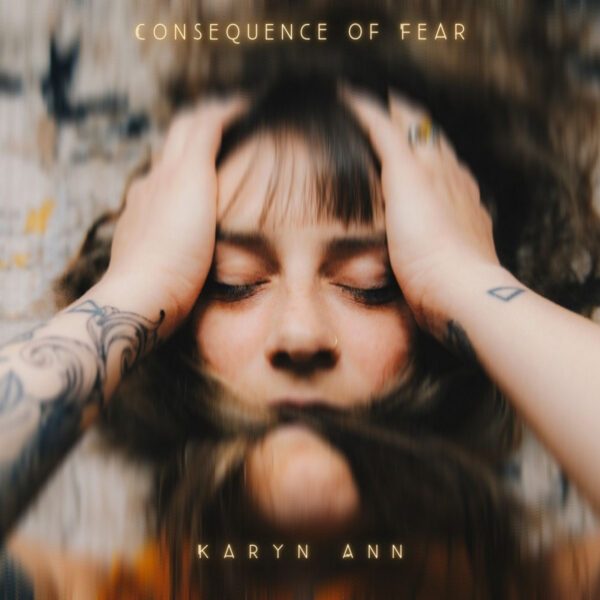 Enamoring with a hooky and anthemic '80s dark rock and pop intertwining, "Consequence of Fear" is a gripping new track from Karyn Ann, an artist from Portland, Oregon. Whereas 2018 album Be Loud showcased a more ballad-driven blend of soul and blues, the artist's recent entry struts a dynamic stylistic flair — immersing with '80s nostalgia alongside a modern, anthemic pop punch.
Galloping rhythms and pulsating organs drive into a suavely forlorn vocal presence, tonally taking inspiration from Fleetwood Mac. "Learn to dwell inside the curse, so I don't see much," Karyn Ann sings into the rousing, title-touting chorus. Twangy guitars and twinkling synths converge here for a replay-inducing pull, guiding seamlessly back into the verses as ghostly wordless vocals envelop. "Consequence of Fear" is a fully engaging success from Karyn Ann.
Karyn Ann elaborates on the track's creative process:
"I was ripe for change…a failed relationship followed by the pandemic catapulted me into a different state of mind. I experimented with singing styles, production, and wrote a lot of "stuff" that fell under the umbrella of unpredictability. I'd attribute the musical shift to the darker subject matter and me cutting my teeth as producer."
—
This and other tracks featured this month can be streamed on the updating Obscure Sound's 'Best of May 2023' Spotify playlist.
We discovered this release via MusoSoup, as part of the artist's promotional campaign.