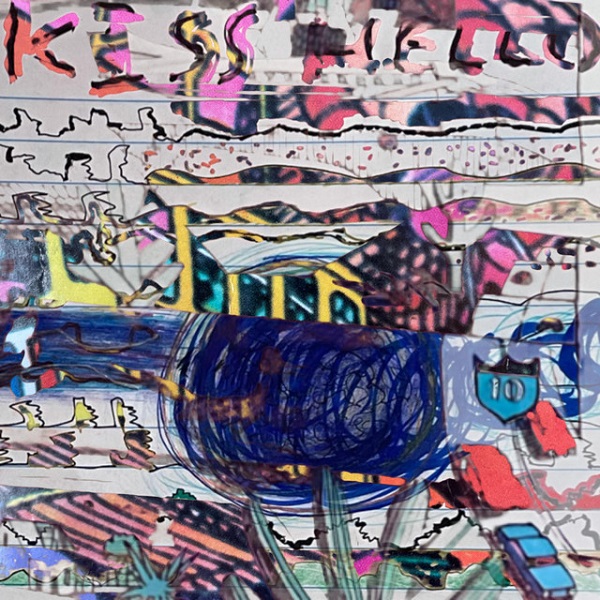 Kiss Hello, the project of Los Angeles-based artist Linus Landucci, impresses with creative soundscapes and murky textural charm throughout the new album Feelings Will Follow.
Heavy on beautiful sampling and layers, "Spoil the Silence" is exemplary of the project's atmospheric and melodic chops. A mysterious, twinkling quality expands quickly into glistening synths and thumping rhythms. A brisk dreamy pop elegance takes over momentarily, prior to the bass-heavy late-night envelopment. "Don't believe," the vocals plead during a jangly rock section. The shimmering electronic layering and nostalgic rock tones converge gorgeously in the track's conclusion.
"Eve18" is another highlight from the release, casting a further experimental glow with its clanking percussion, shimmering textures, and elongated vocal stretches. A sitar-y guitar edge sends chills as the vocals assume a haunting lengthening. Both of these efforts compelled me fully into the rest of the album, streaming below and well worth digging into:
—
"Spoil the Silence" and other tracks featured this month can be streamed on the updating Obscure Sound's 'Best of May 2023' Spotify playlist.