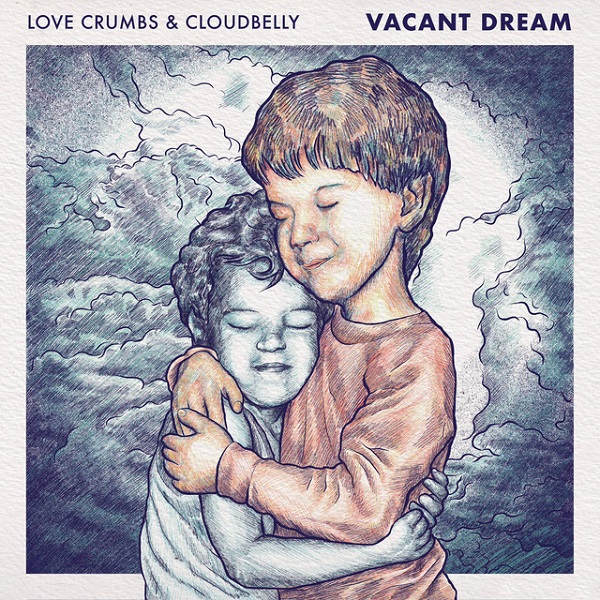 "Vacant Dream" is a moving, heartfelt collaboration from Love Crumbs and Cloudbelly. Lyrically inspired by experiences with a family member suffering from drug addiction, the track plays with a loving yet realistic portrayal. Ruminating acoustics complement lyrics describing "waiting by," for a renewed "spark of life," with these wishes resulting in sinking hearts thus far.
The brass-touched "I am the holder of a distant dream," rise plays with spine-chilling qualities, not letting go of hope but also acknowledging that recovery isn't an overnight miracle. A rousing, rock-forward energy plays with captivating fervency in the final section, concluding a personal success that bleeds straight from the heart.
"This song is about my brother – about loving and grieving the loss of my relationship with my brother while he struggles with his drug addiction," says Love Crumbs' Michael Dubuque, who further emphasizes that its "about trying to let go and to accept the situation as it is."
"I tried to write completely without judgment, with love, and also to acknowledge the pain that I was in. Honestly, some part of me wishes that I could reach him through song if I bared my soul."
"The dream I had of him getting and staying clean became a vacant dream and I had to accept that. So, it was a purging of sorts of this pain that was so deep that I have, myself, despaired of life. Anyway, it's all very hard to write about, as the song was."
"Corey Laitman (Cloudbelly) is my favorite songwriter in the area and one of my favorite songwriters in general. They also have an incredible capacity to evoke emotions in their singing. I felt like no-one in the band exactly was nailing the lead vocal part (myself or Ali) and Corey agreed to do a collaboration."
—
This and other tracks featured this month can be streamed on the updating Obscure Sound's 'Best of May 2023' Spotify playlist.