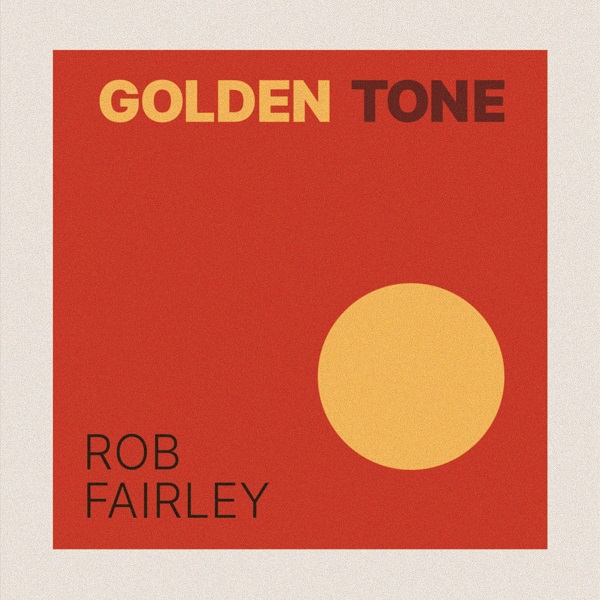 Formerly a member of Toronto-based band Stray Feathers, Rob Fairley's recent foray into solo material plays with captivating qualities on the album Golden Tone. A melodic folk sound with psych-rock components impresses with a melodically suave composure. He crafted the album over the past several years, working out of his home studio in Dundas, Ontario.
Themes of isolation linger throughout, poignantly reflecting on how sudden engagement and disengagement results in some striking changes within people. "Isolation forces us inward," Fairley says. "It's been at the root of philosophical, alchemical, and spiritual practice for millennia."
The ruminating guitar shimmers on the opening "Where are we going?" resonates alongside lyrics that lament wasted one's youth, while looking ahead. Frolicking guitars enamor as the vocals fade, strutting a steady hypnotic glow with country and Americana appeal as the guitar tones intermingle. Following, the album's title track compels with its psych-laden guitar twangs and warming vocals. "California is a state of mind," Fairley sings, aptly capturing the track's mood. The album kicks off in stellar form with these two gems.
Fairly impresses with varied tonal approaches, while staying within a familiar folk-rock blend. "Thunder on the Mountain" intrigues with brooding underlying textures alongside the acoustics, with the booming bass reflective of the referenced thunder. Elsewhere, "The sun is up" embraces a vintage-sounding acoustical glow with lo-fi warmness. Golden Tone engages with stirring songwriting and a timeless-sounding folk appeal.
—
"Golden Tone" and other tracks featured this month can be streamed on the updating Obscure Sound's 'Best of May 2023' Spotify playlist.
We discovered this release via MusoSoup, as part of the artist's promotional campaign.