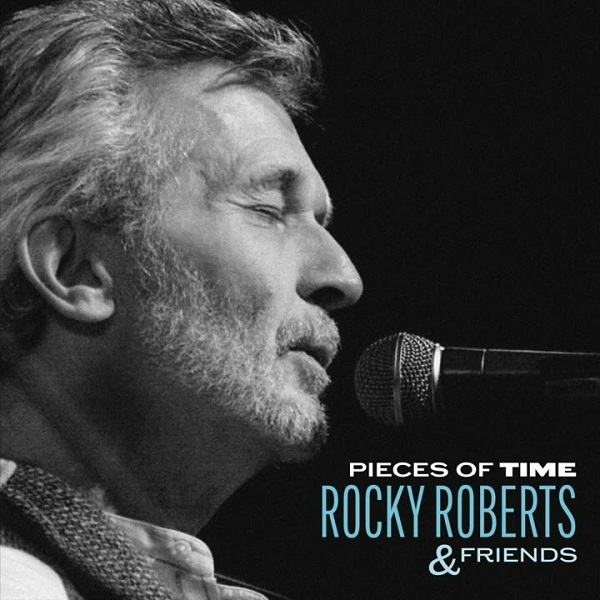 Rocky Roberts & Friends show a timeless sound on their Pieces of Time EP, melding folk, Americana, and country with enduring appeal. Following a career as a touring guitar technician for greats like Neil Young, Patti Smith, Paul Simon, and beyond, Roberts is now churning out his own music, enamoring with a roots-y and passionate sound.
The opener "Buck Moon" seduces quickly with its expressive piano tones and guitar twangs. "The buck moon was rising on a setting sun," the dual-vocal entrancement exudes, with lingering guitar expressions resonating during the "taking it home," refrain. The saloon-ready piano sequence that follows captivates with a smoky barroom aesthetic, firmly establishing the EP's timeless-feeling soundscape. Roberts describes this opener as "an ode to all the great side men/women I had the honor to serve. Originally a poem written for a memorial to Ben Keith."
Another EP standout, "Wild Riders" struts a more contemplative folk-ready sound initially. Ardent strings enter the fold with emotive, aptly amongst the "holding back the tears," vocal remark. The interacting acoustics and weeping strings compel amidst the melancholic, introspective vocals — with the "now you're gone," sequence sending chills with its duet-ing vocals and weeping strings. The track is thematically about "the gang of nomads that drove the dayglow buses of the Hog Farm in the 60's-70's."
The finale, "Tomales Bay," shows further stylistic flair with its rise to the "I like the good life," vocal proclamation. A sophisti-pop touch interacts with the more enthused folk delivery, uplifted by atmospheric brassy enthusiasm in the later verses. Bill Kirchen adds beautifully on acoustic guitar, which is a fitting appearance. "Tomales Bay, on the coast of Marin County California, was home to My first stage band Aces & Eights," Roberts says. "Many great nights at the Marshall Tavern and Rancho Nicasio back then. I first met Bill Kirchen there when his partner Louise sang in Aces & Eights. So right to have Bill picking' the guitar on this!"
—
"Wild Riders" and other tracks featured this month can be streamed on the updating Obscure Sound's 'Best of May 2023' Spotify playlist.