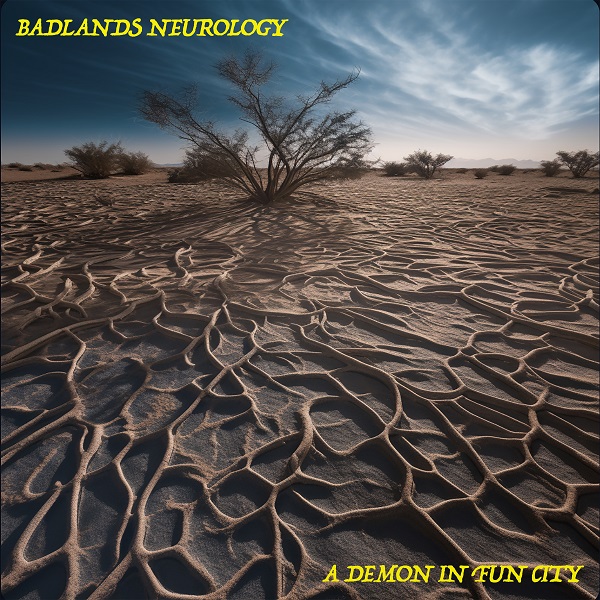 An eerily enveloping soundscape proves striking throughout "Badlands Neurology," the new track from A Demon in Fun City. The collaborative project is based in Los Angeles and Pittsburgh, arisen from an "accidental meeting online" during the pandemic between best-selling author Richard Kadrey and film composer BC Smith. "Badlands Neurology" represents the first release from their forthcoming album, which — based on this track — seems intent on providing a creatively impactful listening experience.
Impressing with its range, from delicate translucence to eerie chills, "Badlands Neurology" is a stirring ambient success with cinematic appeal. Spaciousness and intermittent silence play climactically, as brassy fragments emerge sporadically. Thumping percussion swells into a further late-night mystique. Lonesome brass tones send chills past the three-minute turn as well, though following a rhythmic and synth-laden buzzing that reminds of '90s spy films. "Badlands Neurology" is an engrossing success from A Demon In Fun City.
—
This and other tracks featured this month can be streamed on the updating Obscure Sound's 'Best of May 2023' Spotify playlist.
We discovered this release via MusoSoup, as part of the artist's promotional campaign.