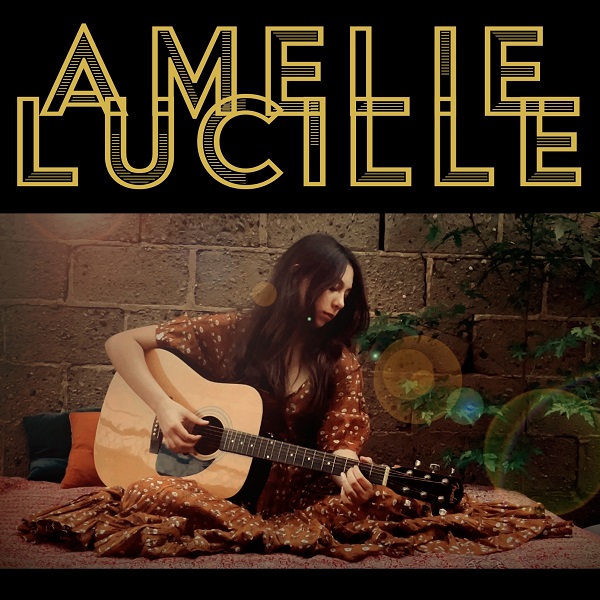 Out today from New York-based artist Amelie Lucille, her self-titled EP compels with a sincere folk sound — ranging from the minimalist heartache of "His Song" to the string-laden emotion of "Mess" and the rock-laden production of "Because of You."
"Mess" is a gorgeous opener. Weeping strings and heartfelt vocals lead a stirring, emotional production. Lyrical perspectives on testing limits and letting go enamor amidst the lush acoustics and sporadically layered strings. "What if I let go of this mess?" she sings, rousing into the "somehow I should know what you're thinking at all times."
"What is the point of having a heart if it always ends up broken?" is asked on the touching "Token." "Tear my heart out, maybe you'll find something underneath." The lyrics portray an anguishing end of the road for a relationship, set against a more traditional folk backdrop.
The closing "Because of You" shows a vibrant rock sound, diversifying from the folk and singer/songwriter sounds with a resonated, polished success. "This is because of you," the vocals repeat amidst playful percussion and lush synth washes. Amelie Lucille's self-titled EP is full of quality, sincere songwriting from the nearly 15-year-old talent.
Amelie Lucille elaborates further on the release:
"I want to live in any time besides now. I am almost 15 and I envy anyone that was able to experience the world when it wasn't so impersonal. The movies, the style, the people, but most of all, the music. I dream of seeing my favorite bands live – The Cure, The Police, Cocteau twins, Fleetwood Mac, Belle and Sebastian, Björk, and The Sundays. There is so much I feel like I have missed out on. Music is what takes me there.

This album is my growing up album. It's the first real thing I've ever made. Some of the songs are based on my very first experiences but others came straight from my imagination.

Even though most of my songs are about love, I am yet to feel the way I write. I can't wait to fall in love, even if it is followed by a heartbreak, because it would have meant that I felt for someone, and I would love to make another album about that."
—
"Mess" and other tracks featured this month can be streamed on the updating Obscure Sound's 'Best of June 2023' Spotify playlist.