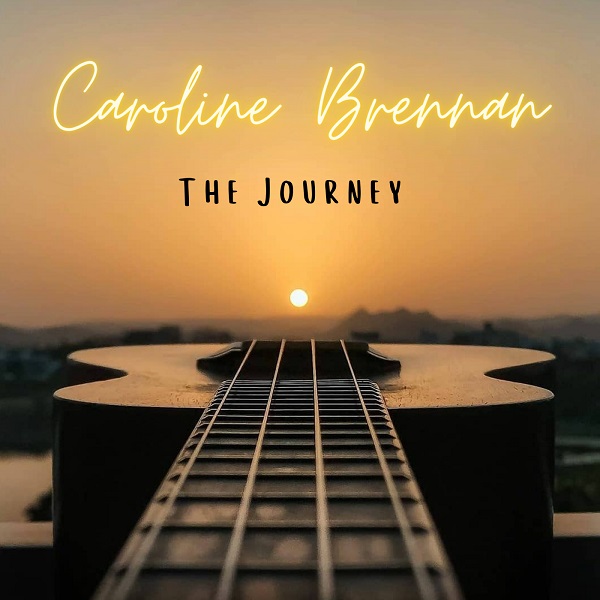 From the frolicking night-out energy of "No Longer Blue" to the heartfelt country twang of "Going Back," The Journey EP is a compelling new release from Caroline Brennan. The Cape Cod-based artist unveils an impactful Americana sound throughout, lyrically balancing melancholy and struggle though within an optimistic lens that's forward-looking. A steady, familiar sound conjures an inviting sound within thematic depictions of the human experience.
The playful, twangy disposition of the opening "Break All the Rules" sets the EP in brisk motion. "Throw our arms up in the air, scream until our voices fail," the vocals express, depicting the beauty of conveying human emotion, even in the context where celebration and exultation is seen as breaking "the rules." The "broken heart can build up," bridge dazzles with the organ-laden backing and suave vocal inflection.
The mellow, more yearning character of "Going Back" enamors with its backing organs and lush acoustics. "I always come back to you," Brennan sings. "You're the reason for so many tears, and my mom would say a waste of my best years." The depiction of a fractured relationship resonating in the "going back to try," outpouring, depicting the tendency to keep trying in a relationship, even when it doesn't work. Moving on can be enormously difficult, and this track depicts that struggle with ease.
Closing with the cathartic and perky "No Longer Blue," the aptly titled The Journey enthralls in its depiction of overcoming hard times and emerging with a learned sort of satisfaction. Caroline Brennan's EP packs quality, heartfelt songwriting within a well-produced blend of Americana, folk, and country.
Brennan elaborates on what the EP tracks mean to her personally:
"For me, these 5 songs symbolize a journey…the bad relationship or situation you are trying to break free of ("Going Back"), the realization that you need to move on ("Swim to Shore), the vacation or escape you need to get away and clear your head ("Breathe Happy In"), the special place where you find a sense of community and enjoy a memorable night enjoying life ("No Longer Blue"), and the new chapter with someone new where you bravely jump in and take a chance on love ("Break All the Rules")."

"These 5 songs are about the human life experience…the recognition that we all yearn to be with each other, that we will have heartache through that journey, that we will need to lean on each other through difficult times, but if we maintain hope, there is also beauty, love, and friendship, and those things help us to enjoy life to the fullest."
—
"No Longer Blue" and other tracks featured this month can be streamed on the updating Obscure Sound's 'Best of June 2023' Spotify playlist.