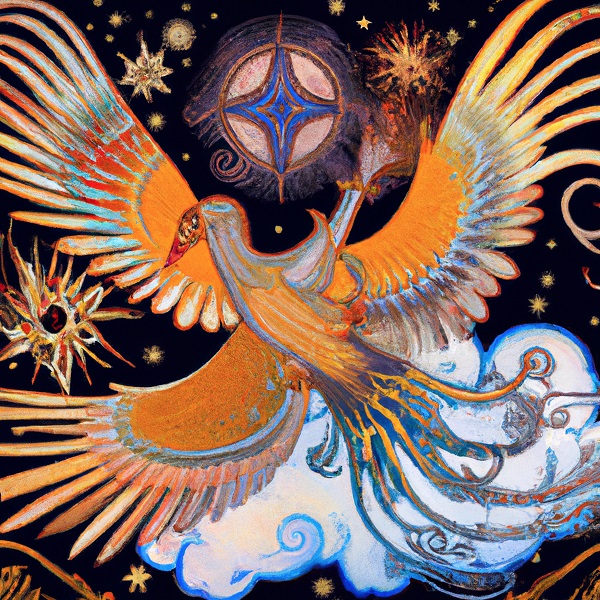 Comprising brothers Andrei and Mike Diaconu, Vancouver-based project Cosmic Mansions transport listeners to another world with their new album Flight of the Starbird. Serene sounds of nature combine with exotic instrumentation, like the Native American flute and charango, resulting in a riveting listening experience from this talented duo.
"Astral River" is a scenic delight. Crickets and bird-chirping complement playful keys and twangy guitars, steadily evolving with a nature-friendly glow. The flourishing flute qualities enamor throughout, casting a meditative spell. "Dreamweaver" is another haunting highlight with flutes on emphasis, strutting a more hypnotic rhythmic underlying that lends a cinematic character. I've been playing quite a bit of The Legend of Zelda: Tears of the Kingdom, and this sort of fantasy-set vibe would fit perfectly in Kakariko Village.
Featuring smoothly entrancing vocals in Spanish, the cover song "Yo Soy un Colibri" is another standout, showing vibrancy prior to the spaciously lush finale "Safe Passage," whose trickling aquatic textures prove wholly caressing and relaxing. Flight of the Starbird is an atmospheric treat, from the ambitious cosmos-traversing variety of the title track to the finale's hypnotic lushness.
—
"Astral River" and other tracks featured this month can be streamed on the updating Obscure Sound's 'Best of June 2023' Spotify playlist.
We discovered this release via MusoSoup, as part of the artist's promotional campaign.