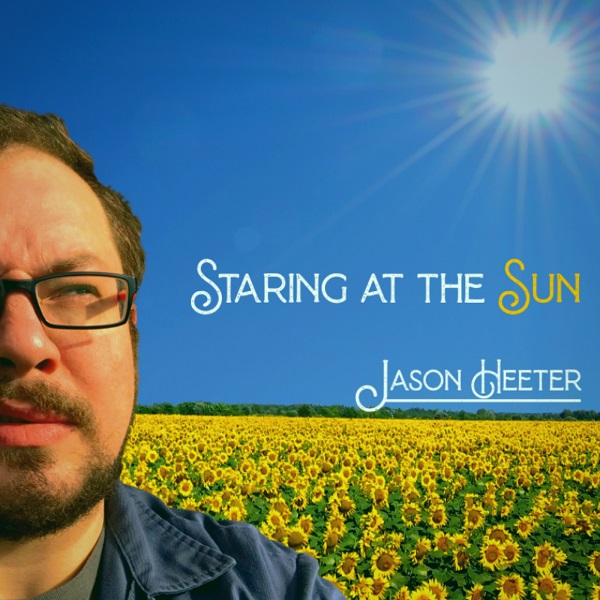 A short and simple EP from Missouri-based singer/songwriter Jason Heeter, Staring at the Sun shows us how to take our time and sit in the sun, taking it all in for one moment. With no frills and no fuss in its Americana and country intertwining, the EP is an easy-listening piece with a sprinkling of harmonica and scatters of bluesy-outdoorsy riffs you can melt into on your porch, as the sun sets into an orange evening.
Staring at the Sun gives us a break from all that is complex by giving us just enough water to float without sinking and just enough flames to keep us warm without burning.
Opening track "Lazy Day" is a smooth and wholesome reminder of how to enjoy the moment, while the finale "I Know You Rider" is a sweet and breezy track reflecting on lost moments. Every track shows us how to be deeply present whilst displaying a personal yet lighthearted approach for all its listeners.
Picture yourself on a warm and breezy day, driving up the freeway with someone you love, whilst everything passes you by. Staring at the Sun plays quietly in the background; this is the sound where you can feel a warm and welcoming sense of togetherness, with not only the ones you love, but also with yourself.
You can stream Staring at the Sun via Spotify:
—
"Lazy Day" and other tracks featured this month can be streamed on the updating Obscure Sound's 'Best of June 2023' Spotify playlist.
We discovered this release via MusoSoup, as part of the artist's promotional campaign.