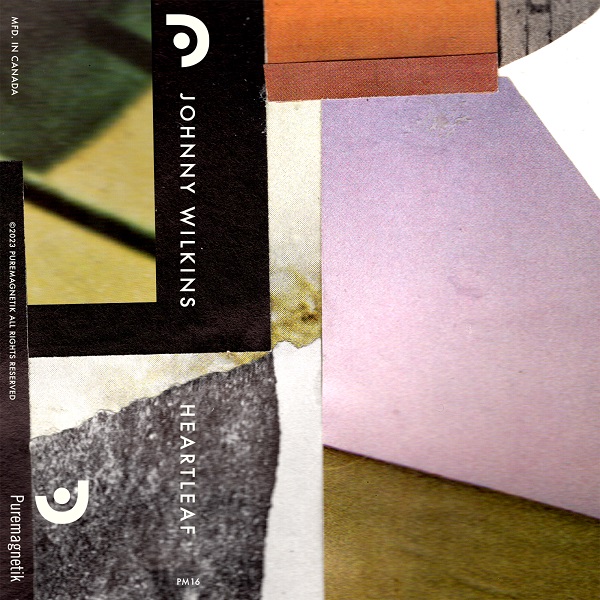 Showing a beautiful guitar-based ambient production, Heartleaf is an inventive new album from Austin-based artist Johnny Wilkins. He was also a founder of guitar-based ambient project FiRES WERE SHOT, formed in 1998, in addition to releasing music under the name Many Pretty Blooms.
Spacious with patient build-ups, Heartleaf captures fleeting moments of life that may seem ordinary at first glance, though in reality prove resonating in the context of our daily lives and comfortable expectations. The album was crafted in the midst of a move, from Austin to a smaller town outside the city. Sounds within include field recordings of Wilkins and his family's "life around the house during the move." The effect is one of relatable engrossment.
"Humming Birds" opens the release representative of these fleeting moments, in this case "about setting up a hummingbird feeder and checking hopefully for little visitors." The steady guitar pulses and enthusiastic vocal samples add a sense of momentum, fitting as one awaits to see the fruits of their labor from a completed project, no matter how small. "Howsounds" is more all-encompassing in its depiction of "everyday sounds of the house and our lives." Shimmering background textures and an orchestral-like swell journey through appliance-like click-clacking, with a spellbinding impact.
Heartleaf feels like a creative slice of life in an ambient context, based in guitar sounds though wholly enveloping with background textures and field recordings that breathe further life into this inspiring, eclectic release.
—
"Filigree" and other tracks featured this month can be streamed on the updating Obscure Sound's 'Best of June 2023' Spotify playlist.
We discovered this release via MusoSoup, as part of the artist's promotional campaign.