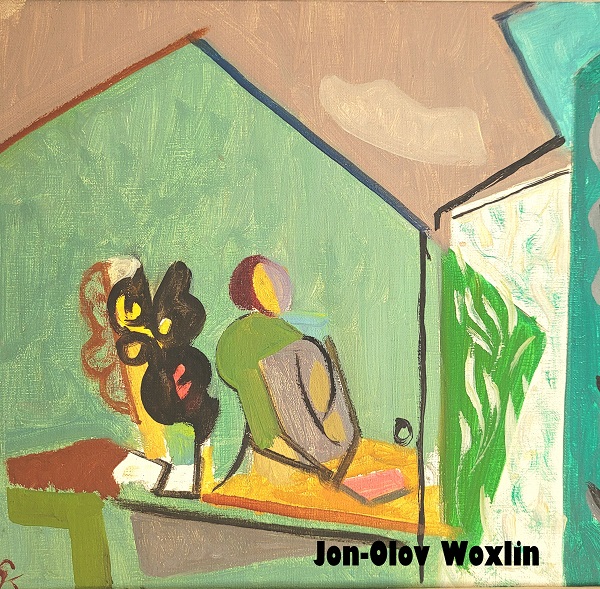 Exuding the personality and free-flowing charm of a live performance, Junk Trunk is the new album from Jon-Olov Woxlin, an artist from Hälsingland, Sweden. Twangy guitars and heartfelt vocal melodies persist throughout, exploring shades of Americana, folk, and country with poetic lyrical prowess.
Woxlin's wordplay is a delight throughout, starting with the opening "Exit Sign Explicit." The conversational, stream-of-conscious vocal delivery reminds stirringly of Arlo Guthrie. Bolstering further, Woxlin's witty and timely lyricism captivates: "Like a biblical scene, though portrayed through a meme / The riders are comin'; an apocalyptical summoning."
Book-ended by lyrics depicting creature comforts like beer, dancing, and back rubs in night clubs, the track's mid-section exudes a more brooding sentiment: "I'm tormented, being scorned." This is a fitting opener depicting life's ups and downs in a flash, prepping listeners for the diverse wonderment and thematic versatility of Woxlin's lyrical arsenal.
Compared to the opener's playful guitar twangs, "Esoteric Woman of the Night" stirs with its yearning, subdued engrossment. The line "the sparkle in her eyes had vanished," opens suitably, driving to a quivering vocal emotion during the title-bearing chorus. The character presented — whose "gentle approach to the mysteries of life seem both provocative and oh so hard to describe," — resonates with a life-like quality, epitomizing the faults and emotional desires of the human spirit, or this one in particular.
"Junk Trunk Blues" touts a perky, debonair charisma with familiarly bluesy charisma. Lyrical introspections of striving for self-improvement, in any which way, play with relatable amiability in its mantra-like delivery: "Listen to Nirvana / Convert to Buddhism / Try to reach Nirvana / Neglect all criticism / Trust your intuition."
Seeking some form of self-betterment is something many can aspire to, and the laid-back playfulness of this track puts it in perspective. The final line — "Get your feet upon the hill and open up the junk trunk," — seemingly embraces contextualizing experience as a useful tool for such self-improvement. The theme proves affecting within its twangy guitar-led allure.
Junk Trunk proves fulfilling in its meshing of the past and present; the folk-forward aesthetic is much in line with classic songwriters and crooners, while the lyricism is fully embracing of more contemporary concepts — whether it's the references to memes within "Exit Sign Explicit" or the self-explanatory "Millennial Whoop." This tongue-in-cheek success remarks "there's a place in the middle of a song, that still belong to the creative ones," in probable reference to the dumbed-down tendencies of certain modern musical trends. Frolicking guitars complement with a vibrant bustle.
Junk Trunk is an album with a compelling lyrical drive, ranging from soul-searching introspection to witty contemporary humor. Paired with a stirring arsenal exuding twangy Americana and folk inspirations, Jon-Olov Woxlin's Junk Trunk is an entirely fulfilling production.