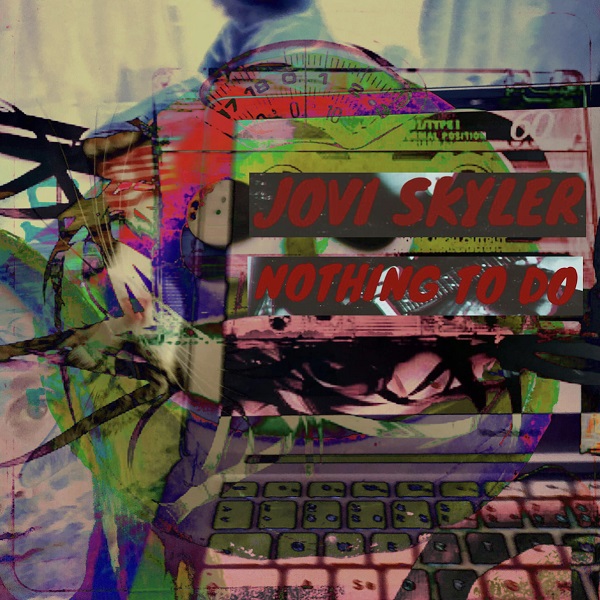 Sydney-based artist Jovi Skyler unleashes a passionate rock sound throughout Nothing to Do, an album with heady '90s alt-rock nostalgia and a strong knack for satiating structural builds. From the snarling intensity of opening "If You Think So" to the dazed power-pop inclinations of "Tattoos," the album presents a sound with vigor and melodic satisfaction — all while exuding a loosely spontaneous pull reminiscent of its '90s rock inspirations. Plus, Skyler's work as a DIY music video maker breathes further life into the release, with stimulating music videos for tracks like "If You Think So."
Exemplary of the album's striking tonal shifts and versatility, "Nervosa" compels with its grungy guitar stylings, steadily escalating into a more distorted frenzy amidst Skyler's relaxed vocal confidence. An impassioned vocal presence approaches the one-minute turn with invigorating qualities. The vocals' understated moments exude a Lou Reed-esque quality, while the jumps in intensity are reminiscent of Placebo's Brian Molko.
Following, the initial wordless vocal playfulness and gliding guitars on "Danger Land" kickstart a steadier presentation. "Put a dagger in my chest," Skyler lets out, with the dazed alt-rock qualities touting a sound with a Pavement-like nostalgia. The ardency of the title-touting hook builds seamlessly alongside the crawling guitars of the verses.
Amongst the numerous striking shifts, "Got It Wrong" stands out especially for its meshing of eerie contemplation and ensuing rock-forward invigoration. The "constellations," understated vocal bridge erupts into a dose of ardent rock passion. Lyrical contemplations on "living in a vacuum," resonate firmly amidst the heavy rock exterior, avoiding a sense of over-predictability thanks to the seamlessly effective "constellations burning stars," mellowness.
In the jangly, more power-pop mold initially, "Tattoos" excels with its brighter vocals and guitar tones; it also sports a rousing rock escalation, though its lusher verses stand out particularly well in their "feeling stoked." The "gonna light a fire," vocal sequence plays with particularly entrancing impact into the energetic burst of guitars. Those who seek a lighter, jangly tone — rather than the in-your-face onslaught of the first several tracks — are likely to become quickly smitten with "Tattoos."
The album's back half proves equally captivating. "Evergreen" swells quickly into a blast of '90s alt-rock nostalgia with its frantic percussion and guitar propulsions. "Passionate kiss, you know I'm gonna miss," the vocals let out slyly during a brief descension. "I like you," they further admit. The track plays like a piece of frenzied rock adoration, again strutting a climactic sound with its interchanging between debonair Reed-esque inflections and '90s alt-rock/grunge spirit.
"Never Wanted" intrigues with its initial revolution-seeking sentiments, set amidst relaxed guitar strums into the "c'mon, c'mon," ascent. "Touch me, so hungry," the vocals let out, exuding an insatiable yearning that's punctuated further by the "WTF!" vocal wailing into the "curmudgeon," verses. The "never wanted love," vigor plays almost tongue-in-cheek, enjoyably so, following the confessed hunger for human touch and emotion.
Closing track "Survivor" also compels in its exploration of loneliness, ascending into a cathartic grunge-forward array of guitars and confident vocal accompaniments. The straight-cutting verses build with feverish intent into this grunge-embracing expanse, sending the album off on a fully satiating note in its balancing of '90s rock nostalgia and attitude-ready vocals. Nothing to Do struts a stellar, swelling rock sound from Jovi Skyler.