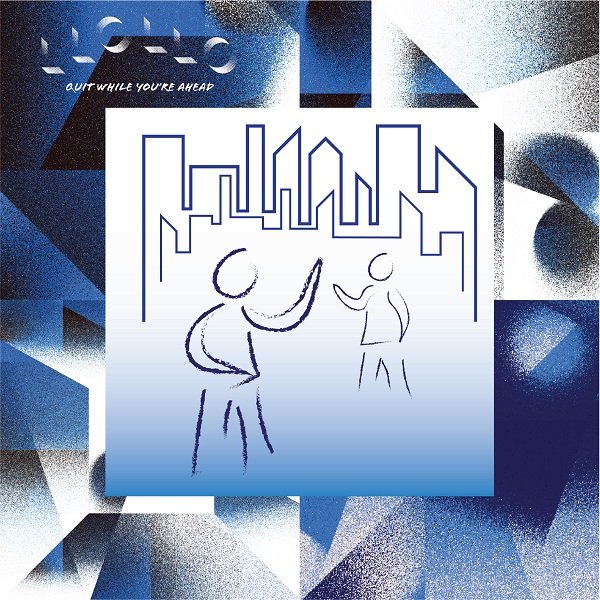 Chicago-based band LLO LLO present a hooky fusing of alt-rock, power-pop, and post-punk throughout their Quit While You're Ahead EP.
The EP's opening track, "They Shoot Horses, Don't They?" builds from climactic guitar pulses with a rhythmic post-punk allure into a vibrant, jangly chorus. "I just can't take it anymore," the vocals admit here, compelling fully within the twangy guitar fixtures and slight backing vocal touch. This is a thoroughly successful introduction to the band's sound, meshing moody post-punk underlying with bright, hooky unveilings.
"Lush" is another highlight. Trickling guitars develop into a chipper, jangly charm. The vocals exude a dynamic tonal reach, fitting considering the equally diverse guitar tones — ranging from subtlety in the bass-heavy verses to the anthemic guitar spells during the hooky mid-section, which shows off a fun '90s alt-rock nostalgia.
The finale, "When You Succeed" presents as a more initial rock-forward onslaught of energy. Emotive vocal elongation past the one-minute turn stirs into the bouncy rhythm section and guitar interplay, gearing up into the "don't give it back now," suaveness. The EP as a whole is a showcase in tonal versatility, while also emphasizing a hooky, accessible vein of rock that blends '90s throwback amiability with a modern rock edge.
—
"They Shoot Horses, Don't They?" + "Lush" + other tracks featured this month can be streamed on the updating Obscure Sound's 'Best of June 2023' Spotify playlist.