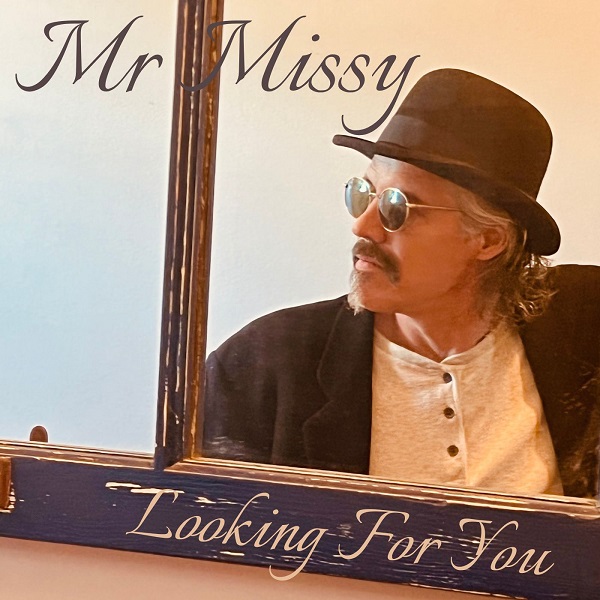 A familiarly inviting rock blend is apparent throughout Looking For You, the melodic new album from Vancouver Island-based artist Mr Missy. The project is the alias for musician and producer Marc Robichaud, who describes the album as "the true story of one man not realizing what he was looking for was right in front of him. The One."
The album impresses with sturdy songwriting throughout, ranging from the heart-tugging folk sentimentality of closer "Next to You" to warming blues-rock charmers, like "Porch Light" and "Looking For You." The latter is a particularly inviting opener, with twangy guitars and embracing backing organs driving to the "open up the door to your heart and let me in," memorable yearning. Meanwhile, "Porch Light" excels with debonair guitar licks and confident vocal pushes.
Twangy country-folk adorations within "The Story" and the sweltering soul of "Drink to the Future" are among the other highlights. Looking For You is a fun, spirited achievement from Mr Missy.
—
"Porch Light" and other tracks featured this month can be streamed on the updating Obscure Sound's 'Best of June 2023' Spotify playlist.