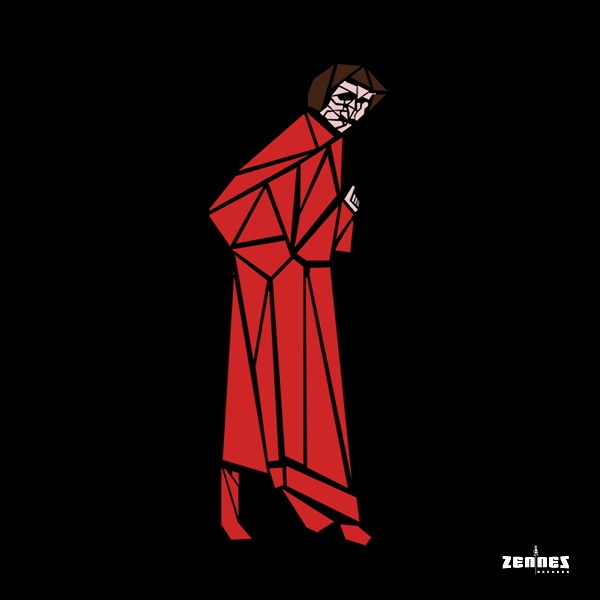 An intoxicating instrumental single with lush jazzy appeal, "Goesting" comes via Rotterdam-based bandleader and composer Ruud Voesten. The second single from the upcoming full-length Ambrosia, out in September via ZenneZ Records, "Goesting" is described by Voesten as "about the capital sin of lust, where 'carnal malefactors' are buffeted back and forth by the terrible winds of a violent storm. As the lovers drifted into self-indulgence and were carried away by their passions, so now they drift for ever."
Gentle piano murmurs find chilling accompaniment in deeply moving strings; the production concocts cinematic visions of a vast yet gorgeous landscape. This morose introduction evolves with intrigue into a lounge-friendly energy. Slithering brass and crisper piano tones intertwine with chilled-out composure, as a laid-back rhythm section soothes further. "Goesting" touts a masterful atmospheric pull in its cinematic, jazz-forward aesthetic, marking a sturdy success from Ruud Voesten.
Alongside Voesten, the band includes Mo van der Does (Alto saxophone), Wietse Voermans (Tenor saxophone), Koen Schalkwijk (Grand piano), and Tijs Klaassen (Double bass). Ambrosia is based upon Dante Alighieri's Inferno, the first part of The Divine Comedy.
—
This and other tracks featured this month can be streamed on the updating Obscure Sound's 'Best of June 2023' Spotify playlist.
We discovered this release via MusoSoup, as part of the artist's promotional campaign.