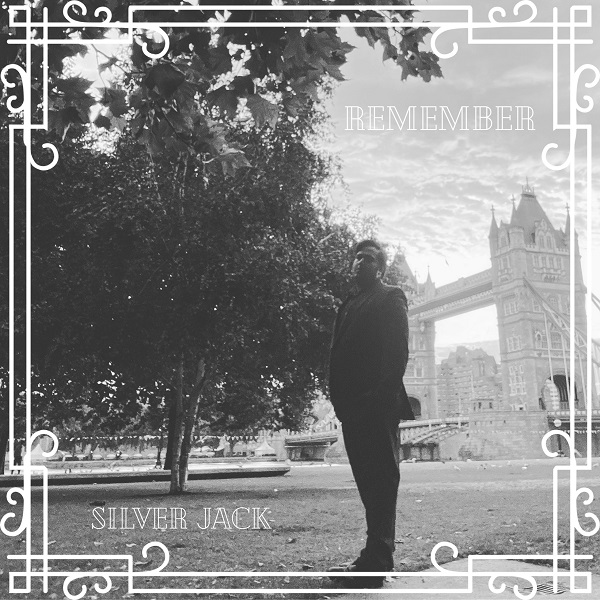 Featuring powerful songwriting that depicts moving to a new city and emotions of solitude that can follow, Remember is an impactful album from London-based artist Silver Jack. Now based in London for over a year, the artist takes inspiration from his life in this new locale — from the reactions to others, to a striving to maintain a peaceful sense of tranquility within all these sights and sounds.
Reflecting the "busy bustling city," the opening "Time" is beautifully representative of the album's overarching themes. The pulsing piano push complements vocals conveying a sense of isolation in the midst of a busy city. "I never felt that I fit in, never thought I'd be so alone," the vocals let out, aided sharply by a synth-laden buzzing; this is a directly affecting, to-the-point thematic opener with a climactic piano-driven power.
The subsequent "Loving is Easy" showcases Silver Jack's strong orchestral integrations. Gorgeous string arrangements bolster touching lyrics reflecting "the lack of love in London and how it is easy to show love." The strings' entry during the "hide your face," vocal tenderness sends chills, almost sounding like a vintage James Bond theme song. The synth-pop feeling during the title-touting refrain adds a further dynamic add, infusing infectious pop with a lavishly captivating chamber-pop pull.
Stirring songwriting and a consistent thematic pull is apparent throughout Remember. "Battlefield" features a plainly spoken address, noting that he will "cherish every step forward," without dwelling on the things that lie ahead. Ominous strings and heartfelt lyrical content stir on this particular effort, while others flourish with a more reflective, brightly enthused charm. Remember is a showcase in emotive songwriting with majestic, powerful orchestral infusions.
—
"Time" and other tracks featured this month can be streamed on the updating Obscure Sound's 'Best of June 2023' Spotify playlist.
We discovered this release via MusoSoup, as part of the artist's promotional campaign.