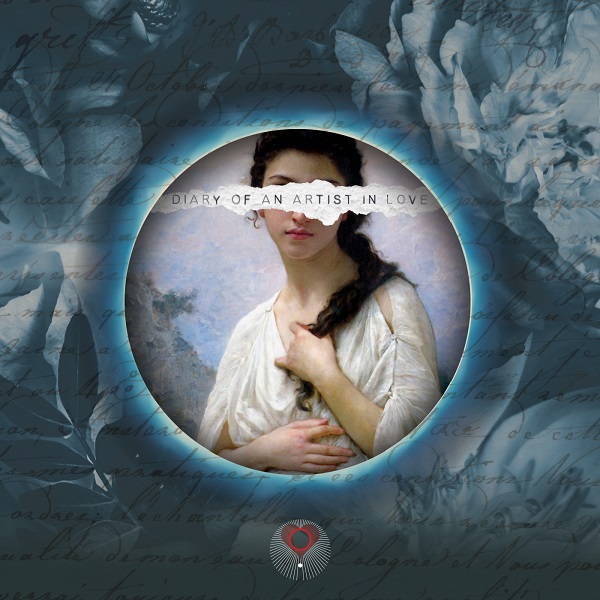 A meditative spoken-word album from NYC artist The Muse Frequency, Diary of an Artist in Love plays like an antidote for feeling overwhelmed by chaos and tumult. As such, it presents some sort of appeal for nearly everyone. Inspired by the works of diarist Anais Nin, The Muse Frequency meshes calming synth accompaniments with philosophical poetic musings, reflecting on the power of love and our existence within perceived consciousness.
"I think of all our beginnings, I think of the beauty found in between, and I wonder where it all goes," the vocals contemplate on "We Start Here." The line is an apt summation of the lyrical perspectives to anticipate, tackling lofty ideas fit for open-minded meditative ruminations. Similarly compelling, "Stay With Me" incorporates gentle guitar tones amidst stirring lyrical sentiments; the "tonight you are my feeling," line sends chills amidst visions of darkening skies and air turning cooler.
The opening "Love is, I" absorbs with its deeply thematic qualities and spacious atmospherics. A gentle, spacey synth pad complements spoken words that compare love to "the heights from which I fall," "the origins of the universe," and other lofty reference points. This particular track has five parts throughout the album, appearing every other track. The Twin Peaks-esque synth layering remains a constant, as does the "love is…" comparisons, making for a soothing, mantra-like device throughout. Diary of an Artist in Love hypnotizes with full immersion.
—
"Love is, I" and other tracks featured this month can be streamed on the updating Obscure Sound's 'Best of June 2023' Spotify playlist.