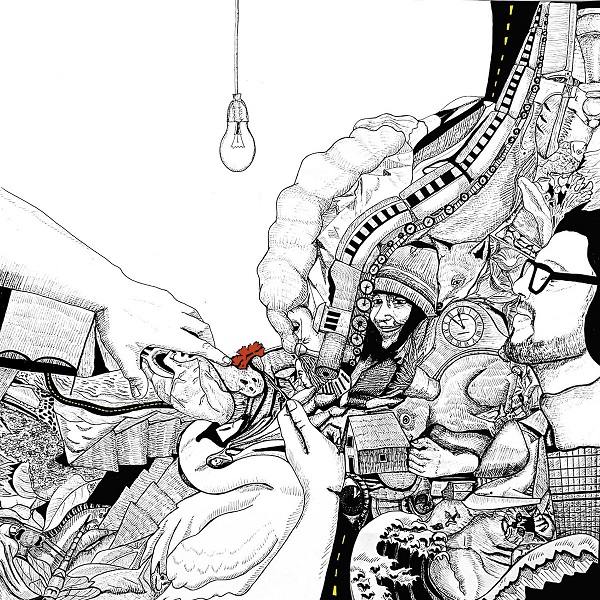 The second album from Canadian artist Wes McClintock, Open Dream is a diversely satisfying listening experience, ranging from spacey synth-minded mystique to heavier rock eruptions. "This is the album I've always wanted to create," McClintock says. "It evolved out of re-working some very old songs of mine and turned in to a 2-year odyssey that incorporates everything I love about music."
"Imaginary Songs" is exemplary of the project's expanding rock tendencies. Twangy, debonair guitars drive into a contemplative vocal front, with a bouncing bass and haunting synth-laden layering. "Keep on thinking it's my time," the vocals let out during another bass/synth sequence, rousing into a particularly impactful melodic push with spirited anthemic appeal. The guitars and synth work interplay with atmospheric effect into the thrilling second half.
For those seeking a more energetic rock sound with hints of prog, the bursting "Breaking into Nothing" is well worth exploring. In the mood for a more lounge-friendly, psychedelic tint? The swiftly moving bass line and caressing vocals within "Home" are likely to satiate. The album's title track is another winner, delivering a lusher psych-forward pop sound with deeply resonating vocals and spacey synths.
"The album was begun in a cramped rental home in Toronto in the midst of COVID, and finished in a beautiful house by a hill in the peaceful city of Saint John, New Brunswick," McClintock continues. "It's a very personal album and a pretty good reflection of who I am, both artistically and personally."
cover art by Lyra Howell
—
"Open Dream" and other tracks featured this month can be streamed on the updating Obscure Sound's 'Best of June 2023' Spotify playlist.