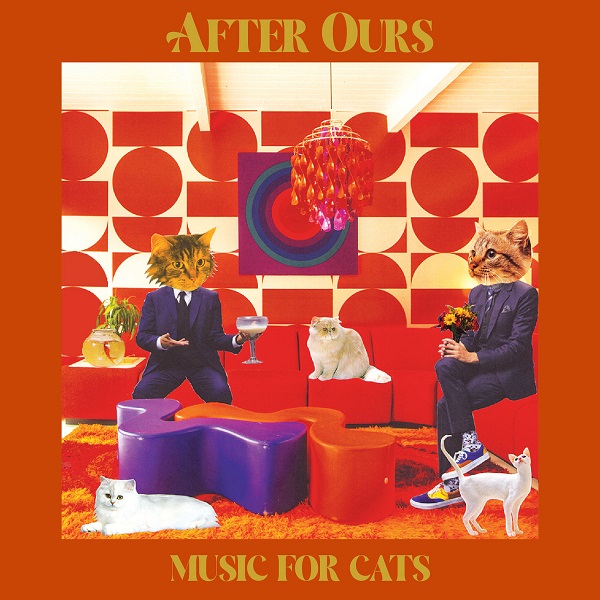 A compelling instrumental rock album spanning from bustling jazzy inclinations to soulful '70s nostalgia, Music for Cats comes via the duo After Ours, comprising guitarist Eli Kahn and drummer Arthur Schroeder.
The electrifying guitar pulses and xylophone trickling makes for ample intrigue on the opening "Cerberus." Twangy guitars exude a spaghetti-western, cinematic flair as ghostly tones and keys conclude with a '70s nostalgia. The opener certainly takes listeners to a unique time and place; the rest of the album doesn't let up with that fervency.
Further, "Escapade" excels with its bustling bass line and twinkling keys to start, driving into a brassy feeling that rouses alongside soaring guitars. The jazzy rhythmic dexterity and lounge-friendly guitar tones intertwine for an invigorating result. In the gentler initial spectrum, the closing "Hibiscus" enamors with its tender guitar pushes, escalating into a feverish excitement before falling again into lush contemplation. The eclectic tonal direction of this track proves as an apt finale to the immersive, creative tour-de-force of an album.
The band will be touring around the Midwest and Southeast in the fall to promote the album's vinyl release.
—
"Escapade" and other tracks featured this month can be streamed on the updating Obscure Sound's 'Best of July 2023' Spotify playlist.
We discovered this release via MusoSoup, as part of the artist's promotional campaign.