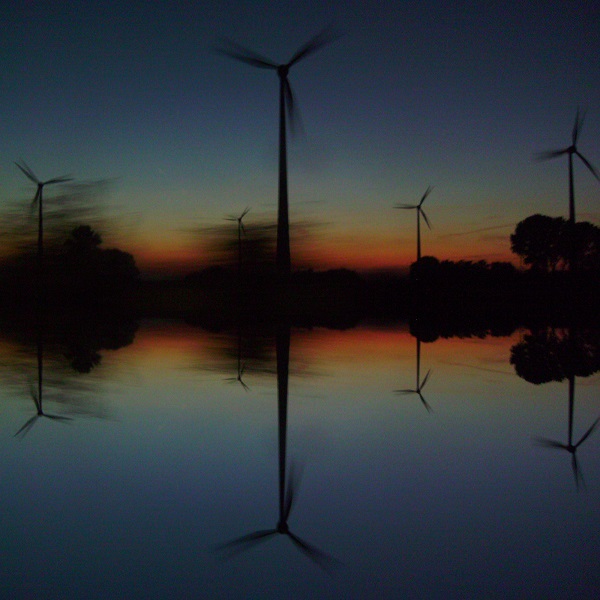 Anouâr G. delivers a contemplative, hypnotic sound on his End of July EP, whose calmingly melodic production intrigues throughout. The project is that of Anouâr Gadermann, a German-Tunisian musician based in Qingdao, China. His post-rock sound embraces an atmospheric direction, with a range of instrumentation — from folk-minded guitars to spacey synths and ambient samples.
"Labyrinth" eases listeners in, as crashing waves cast a gentle spell with its beach setting. Tranquil guitar glistening accompanies vocals that express "let the ocean define you." The meditative, aquatic-minded soundscape finds stellar accompaniment in these calming thematic perspectives, embracing self-betterment in the context of nature's beauty and capriciousness. A twangy guitar escalation at the mid-point stirs amidst the balmy, lush atmosphere.
The hypnotic woodwinds and wordless vocal ruminations on "Danse Macabre" continue the EP's gripping, scene-hopping sound. The flute sounds and calming vocals sound fit for a spacious temple setting, in the midst of green wilderness. The subsequent "Kunming Road" enamors with bluesy guitar movements with a caressing undercurrent, establishing well as the EP's mid-point.
The EP's title track is also fond of its twangy guitar escalations, escalating in the first minute following subdued vocals and a shimmering guitar-laden backing. The trickling guitar momentum and steady vocal tones continue the hypnotic engrossment through the EP, punctuated by the finale "So Long, See You," whose dreamy retrospection is propelled gorgeously by a lounge-friendly arsenal of tender guitars and late-night bass warmness. The End of July EP is an atmospheric success from Anouâr G..