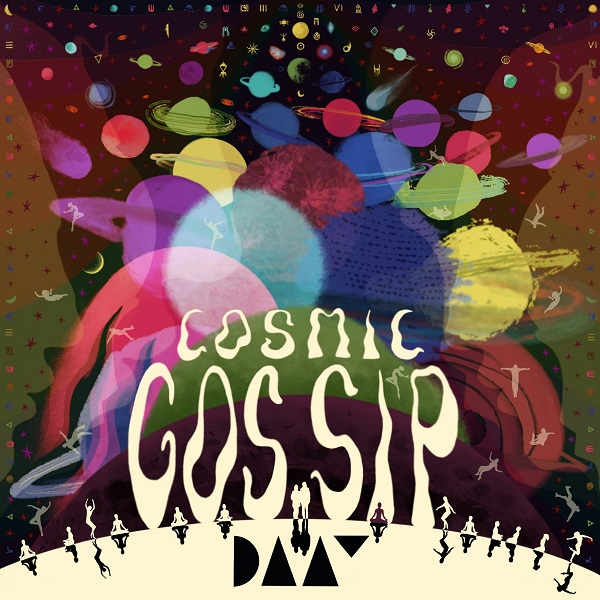 The standout debut EP from London-based DAAY, Cosmic Gossip proves riveting in its colorful palate of styles, from anthemic rock to soulful psychedelia. Thematically reflecting growth "from darkness and ignorance towards light and growth," the EP excels with its lyrical explorations and musical richness alike.
Aligning well with these themes: "I'll be a better man," the vocals confidently declare on the opening title track, as brassy spurts emerge alongside the steady rhythm guitar and spacey key insertions. A spacious vocal ascension soon follows, melodically absorbing with spirited charisma. A striking shift around 02:25 is exemplary of DAAY's knack for intriguing structural surprises, working seamlessly throughout. "Cosmic Gossip" is a thrilling opener.
In addition to the previously featured gem "Top Heavy," the EP engrosses further with the patiently unfolding psychedelia of "Mercy In The Jungle," whose slithering brass tones envelop, and the soulfully charismatic closer "Who Am I." DAAY appear poised to continue their bright ascent with the delectable Cosmic Gossip EP.
—
"Cosmic Gossip" and other tracks featured this month can be streamed on the updating Obscure Sound's 'Best of July 2023' Spotify playlist.
We discovered this release via MusoSoup, as part of the artist's promotional campaign.