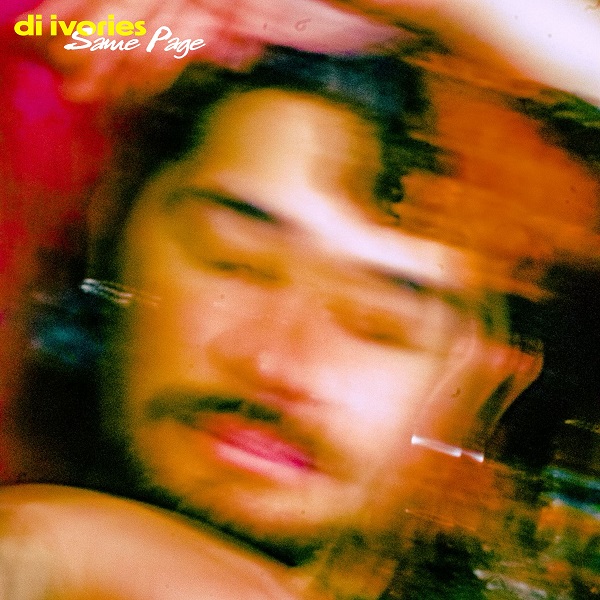 On the new single "Same Page," Brooklyn-based artist Di Ivories crafts a hypnotic sound balancing a bouncy pulse with dreamy textural allure. Capturing the plights of "not being on the same page with someone," the track enamors with a compelling yearning. "We're never really on the same page anymore," the vocals admit, driving to a twangy guitar emphasis past the three-minute turn, meshing beautifully with lush keys and a throbbing bass reflection. "Same Page" is a stellar entry from Di Ivories.
Di Ivories elaborates further on the single:
SAME PAGE spawned out of a random thought while trying to run the set for a show in Brooklyn. I accidentally messed up starting a song-but the chords that followed sounded so charged and pensive, I felt really moved to jam on this with the group for a minute and later that day I got home and finished the song. It really doesn't have a deeper meaning, the song spells out exactly what it is about. Not being on the same page with someone is a truly painstaking and enduring experience, charged with so much emotion. I wanted to make the drums simple enough so that the mids carry the song steadily in tandem with a charging bassline until the end of the track, when all emotions are poured out into one long hook, are we really ever on the same page?
—
This and other tracks featured this month can be streamed on the updating Obscure Sound's 'Best of July 2023' Spotify playlist.