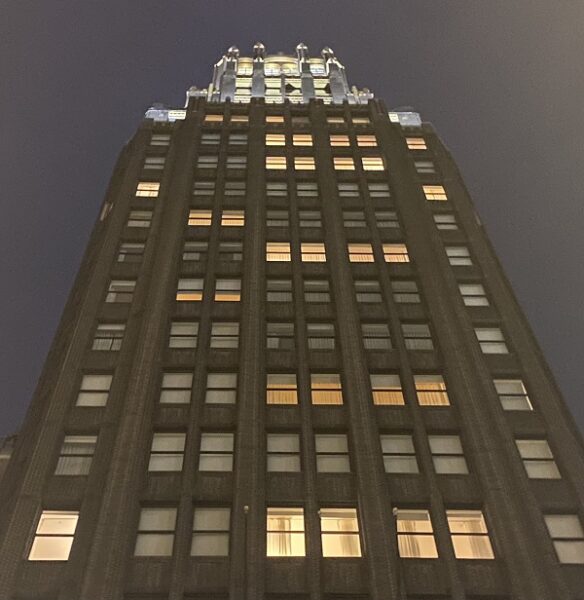 Fit for nighttime brooding with its atmospheric synths, funky bass lines, and yearning lyrical ambitions, American Nightlife is the 7th EP from New Jersey-based artist Disco Sam. The production enthralls with its understated yet atmospheric composure, combining funky bass, hazy keys, and mellowed-out vocals.
The opening "Draws Me Inside" compels in its evident yearning and late-night, bass-fronted production. "Something about you makes me remember," he sings with a retrospective pull, pleading: "won't you dance with me? we've got no other place to be." The contemplative vocal steadiness is hypnotically enveloping amongst the funk-inclined bass line and light key pulses. The steady structural disposition furthers the hypnotic engrossment, serving as an atmospheric table-setter for the stylish production ahead.
Following, "Practice" muses on whether the present relationship could be the real thing. "All of the girls, all of the boys, all of your lovers, that was just practice," Disco Sam lets out, with the nocturnal production and confident lyrical prowess reminiscent of a more understated Pet Shop Boys.
These two opening atmospherics traverse into the brighter movements of the EP's title track, as blaring synths accompany vocals admitting that "love's a game of chess, baby I'm here to win." The emotive vocals consume in their moody tone, alongside lyrics that prove relatable in feeling out whether a love is real. "If I lose you, I'll die," he sings on "If I Lose You," continuing a consistent narrative in reflecting love found and then lost. The closing "Waiting for the Comedown" proves melodically therapeutic in its title-touting refrain, closing this atmospheric and sensual EP with further convincing emotional engrossment.