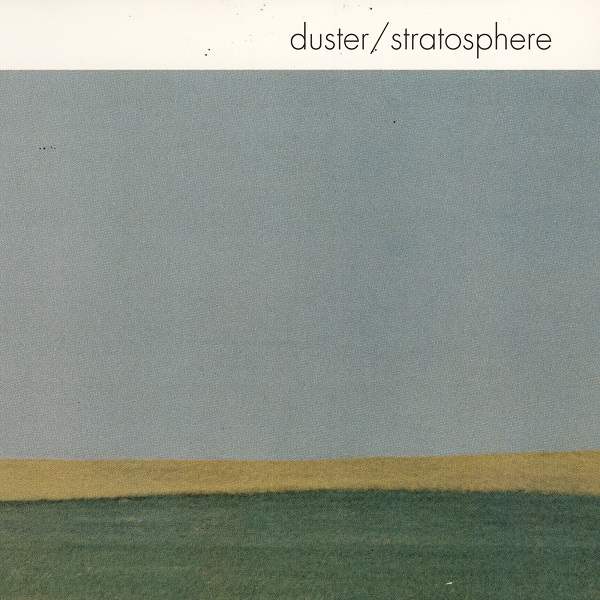 Duster's classic 1998 album Stratosphere celebrates its 25th anniversary this year in grand form. In addition to a fantastic reissue, out on September 29th, the album will be launched into space; its ascent and descent will be captured in 4K resolution. The San Jose-based band crafted one of the best '90s albums in Stratosphere, so the lofty celebration is only fitting for this slowcore / alt-rock classic.
As the 20th century turned and Duster broke up, Stratosphere continued to reign as a cult classic, from the early '00s rock scene to today. Artists like Snail Mail, Alex G, and DIIV have all expressed admiration for Stratosphere, in particular. Duster's hypnotic, textured rock sound remains an inspiration today, revealing a sound with patient and satiating developments.
Duster re-formed in 2019; that same year, Chicago-based archival record label Numero Group reissued all of the band's earlier material within a 4LP boxset, Capsule Losing Contact. Following new albums from the band in 2019 and 2022, Duster's revitalization continues with this reissuing of Stratosphere.
With this stellar reissue, it's a great time to get lost within Stratosphere, whether you're traversing the band's spacey rock sound for the first time or you're an experienced audible astronaut, revisiting one of your favorites. Hypnotic, murmuring guitars craft gorgeous melodies throughout, from the sludgy understated composure of "The Landing" to the title track's distortion-heavy envelopment. The former seems like a direct inspiration for Deerhunter, if one had to guess.
Early on, "Heading For The Door" firmly establishes the band's resonating, textured rock sound. Clay Parton's vocals compel with a serene steadiness, as escalating guitar pulses concoct a gripping intensity. A subdued, twangy shift thereafter — "stumbling through the crowd," — emphasizes the act's eclectic tonal reaches, seamlessly traversing from alt-rock theatrics into a more slowcore styling.
The album is jam-packed with quality throughout its 17 tracks. "Earth Moon Transit" consumes with its ardent, heavy guitar throbs and shoegaze-friendly soundscape, while "The Queen Of Hearts" proves a more contemplative success in its trickling guitar work. Stratosphere doesn't sound even remotely outdated, meshing stylistically with many indie rock acts of today, who undoubtedly continue to be inspired by this exceptional release.
Pre-order the reissue here. The album is available on black, Inside Out (Numero Group Shop edition), and Constellations Splatter vinyl. The CD and CASS editions include an additional track, "Echo Bravo."
Stream the original album below for now, and grab the reissue on September 29th: