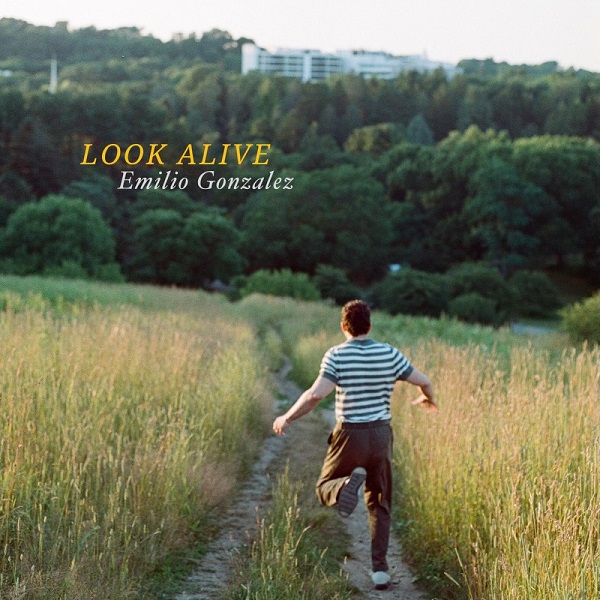 A breezy folk sound meshes with poetic contemplations on the passing of time with "Look Alive," a beautifully written single from Emilio Gonzalez. Alongside the track's producer/engineer Camron Reichert, Gonzalez studies music production and engineering at Berklee College of Music. Additional players on "Look Alive" include Kyle Aronson on drums, Raquel Rosenwald on lead guitar, Grace Quackenboss on keys, and Isaiah Smith on fretless bass.
The track stirs in its perceptive qualities, reflecting on the passage of time and the cyclical nature of life — from curiosity and nostalgia to "passive heartache." Whereas the bridge illuminates in its seizing of the present, the chorus reflects a yearning to move forward while acknowledging the fading past and a chapter that "slowly fades." Flickering guitar quaintness builds into wintry piano past the two-minute mark, with the caressing vocal "look alive," captivating thereafter into the riveting final minute.
Gonzalez elaborates further on the track:
"I wrote Look Alive after getting a message from my parents about my great aunt turning 100 years old. I stared at the photos of her surrounded by bright balloons and wax candles that had 1-0-0 on a cake. I found it sweet that someone turning 100 years old would have a birthday party similar to that of an 8 year olds. It made me realize how things come full circle at times, especially as we grow up. When we are young we wonder what it's like to be grown up, having all these responsibilities, but also having this sense of maturity. On the other hand, when we're older we wonder what it's like to be young again."
—
This and other tracks featured this month can be streamed on the updating Obscure Sound's 'Best of July 2023' Spotify playlist.