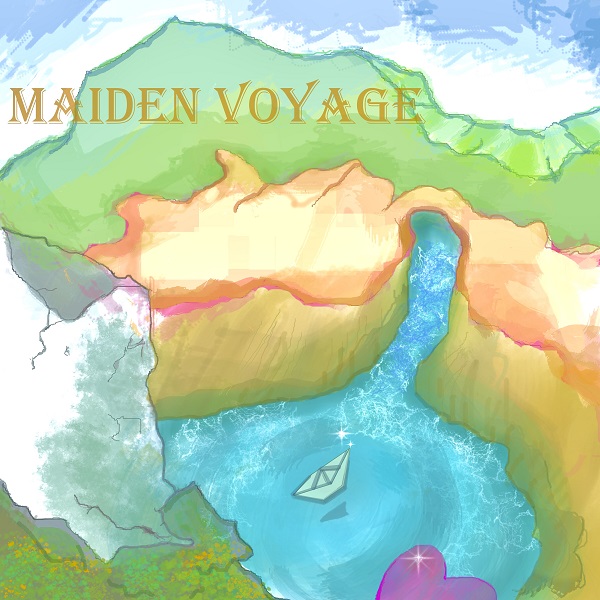 The debut album from Jupiter's Kiss, Maiden Voyage touts a caressingly melodic sound, spanning from the spacey pop pursuits of "Cassandra" to the island-hopping tropical charm of opener "Maiden Voyage." The project's blend of synth-pop, dance, and R&B makes for a compelling sound throughout.
The opening "Maiden Voyage" aptly captures a feeling of adventure, traversing across islands into the unknown deep blue. The gradual rhythmic build and sporadic vocals resemble the '80s pop amiability of Squeeze, in the vein of "Take Me I'm Yours." The multi-layered "I wanted adventure," admittance adds further to the treasure-seeking spirit, enticing with an adventurous spirit into the subsequent "Panama," which evokes a darker and stormier setting with foreboding synth spurts and click-clacking percussion.
The spacey pop propulsions of "Cassandra" delivers a moody appeal with touches of R&B in its nocturnal aesthetic. Converging vocal passion at the one-minute turn sends chills; the soaring, capricious sensation lingers amidst colorful synth droplets with strongly melodic endurance. A serene synth-inspired sound also succeeds on "Message in a Bottle," whose caressing vocal layers and otherworldly atmosphere echo a futuristic intrigue. Maiden Voyage is full of spacey soundscape and grippingly yearning vocals, making for an impressive debut from the project.