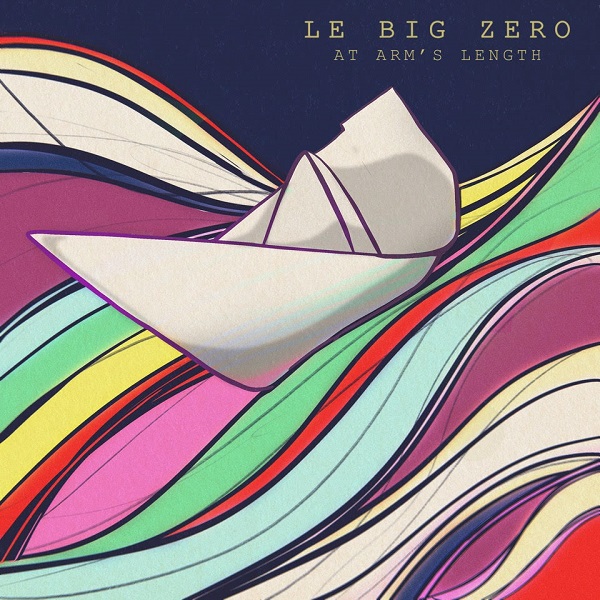 Brooklyn-based band Le Big Zero deliver a thrilling rock sound throughout their At Arm's Length EP, meshing the nostalgic rock sound of acts like Pavement and Sonic Youth with a modern punch. The follow-up to 2022 album A Proper Mess, the EP compels with its range of intense fervor and lusher build-ups.
The opening "Watch It Burn" rides on sweltering, ceaseless guitar distortion and impassioned vocals. Halted guitars signal a more contemplative conclusion, picking up again in ardency during the satiating conclusion. "Heavy Handed" also excels in the various vocal layers, offering a more dynamic guitar-fronted push than the opener. The waves of distortion are again prevalent, now accompanied by tonal shifts that stir, like the twangy reflections approaching the one-minute turn. "Heavy Handed" excels in its variety from heavy alt-rock propulsions to understated builds, the latter emerging with captivating effect past the first minute.
The EP's standout lead single, "Toy" intertwines snarling guitar pulses and a creaky dual-vocal punch, crafting ample momentum. "I want a toy to make me sleep through anything," the vocals yearn, playing poignantly in aspiring for validation and a reprieve in the midst of a hectic society. The "satisfaction guaranteed," chorus does precisely that, proving replay-inducing in the more melodic vocal composure and trickling guitar layers. An impassioned structural switch-up thereafter decisively adds to the track's appeal.
From the comforting fuzzy opener "Watch It Burn" to the dynamic structural shifts on the catching "Toy," Le Big Zero's At Arm's Length EP presents a memorable rock sound. The finale "Spin Cycle" caps it off in apt form, showing a patiently textured range of bass and guitar lingering that evolves into a rewarding dual-vocal build with invigoration.