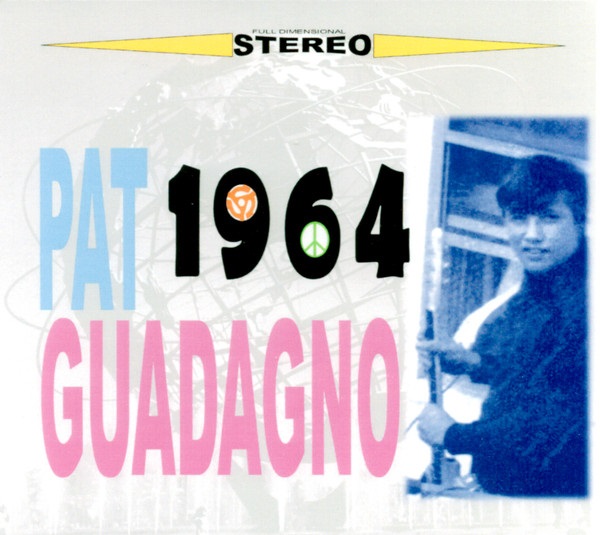 Heralded for his original songwriting and cover renditions alike, Jersey Shore-based artist Pat Guadagno pursues the latter category with warming, melodic charm throughout his new album, 1964.
"I tried to produce this new album, with the innocence of the child who first heard these songs," Guadagno explains. "We listen to music with different ears as we age. Back then the magic came through the speakers without reference or perspective." He continues: "I included some of the songs that reached me, that year, in ways I could never describe. There is no message or theme here; just an homage to the year magic happened and a musical renaissance ensued."
Guadagno's reverence for singer/songwriters rings true throughout 1964, which captures the first-time feeling of hearing a classic song that makes an enduring impact. As frolicking guitars and the inviting "take me to the night," opening embraces the caressing cover of Eric Andersen's "Violets of Dawn," the sentimentality and warmness of 1964 becomes evident from the get-go.
The cover of The Beach Boys' "Warm of the Sun" is gorgeous, strutting a laid-back composure with sunset-friendly vibes emanating from harmonica tones and caressing guitars. Elsewhere, The same applies to the lounge-friendly take on The Beatles' "And I Love Her," capturing the original's mystique within a more exotic intrigue.
In the more rousing spectrum, the flickering guitars and sweltering vocals on Guadagno's "House of the Rising Sun" make for an entrancing rendition. 1964 is a testament to Guadagno's heartfelt reverence for the artists he's covering, in addition to his own standout abilities as a guitarist and vocalist.