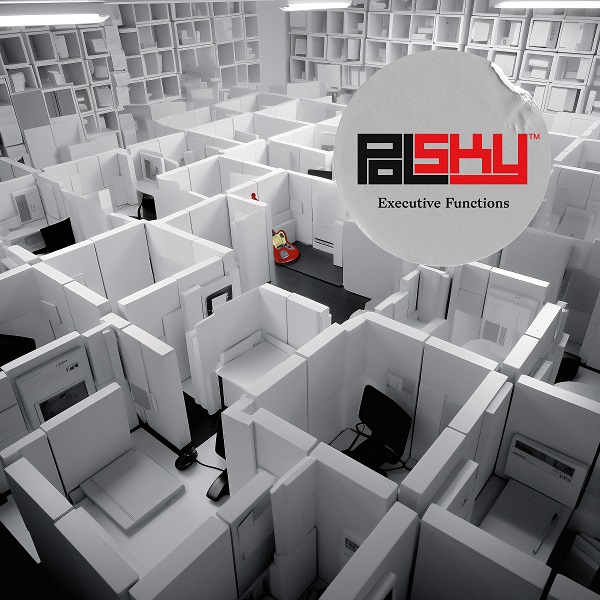 London-based band PolSky craft a wide palette of moods and sounds on new album Executive Functions. Exploring rock, pop, and electronica, the release consumes with anthemic guitar/synth interplay, in addition to intriguing atmospheric build-ups. Executive Functions boasts a wide range of moods, from the eerie space-set qualities of "Nimbus Cumulus" to energetic bursts like "Switchboard Operator."
"Switchboard Operator" is a powerful showcase of the band's melodic stylistic balancing; anthemic rock ardency and spacey synth-laden electronics coexist harmoniously, within an expressively dynamic structure. "It's all too late for me," the vocals escalate during the bridge, culminating in a gripping chorus with flashing guitars and glitzy synth effervescence. A muscle-y alt-rock composure captivates as the vocals ask "can anyone help me, please?" Fluttering, spacious psych-friendly lushness follows. The track's charismatic, consuming variety is fully evident.
Dexterous guitar twangs and thumping bass inject a sort of '80s nostalgia on the riveting "100 Million Ways to Die." The debonair vocals and bright synths surround in the enthralling bridge, and then into the title-bearing hypnotics. This catching sequence in general shows shades of Elvis Costello and Hilotrons, in its nostalgic, punchy embrace. From swiftly infectious movers like these to more contemplative crooners like the brass-touched "In Love at the Cinema," Executive Functions is an engaging, tonally diverse accomplishment from PolSky.
—
"100 Million Ways to Die" and other tracks featured this month can be streamed on the updating Obscure Sound's 'Best of July 2023' Spotify playlist.