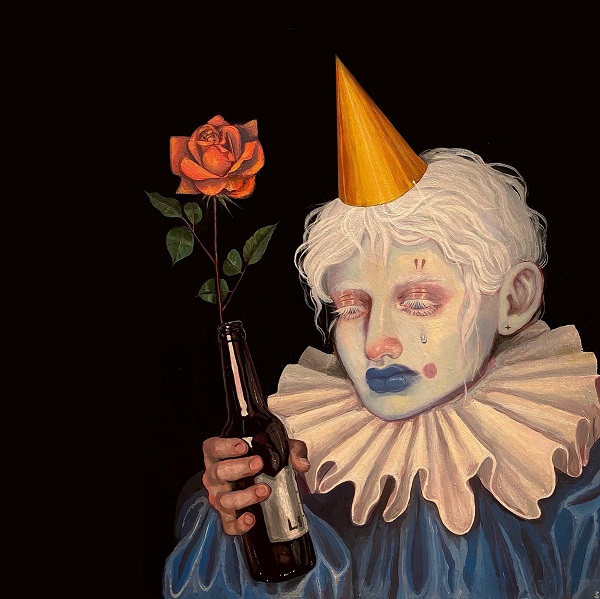 Summer Houses craft an inventive and nostalgic rock sound out of Portland, Oregon. Per the band, their new album, Frantic Hearts, was written "through years of daily challenges, working class grind and traumatic events to create a vivid, high contrast sonic experience crafted as a jagged, rock' n' rollin' rollercoaster." From the dynamic rise-and-fall rock excitement of "One Mile" to the textured psychedelic tones within "Frantic Start," the album impresses thoroughly.
"One More Mile" proves gripping with its structural shifts, traversing from ardent alt-rock punches into an emotive mid-point, where twangy guitars and slight key twinkling enamor. "100 miles an hour on my right, down the street and out of sight," the vocals let out here, building with gradual vigor into a returned rock-fronted passion. The "one more mile," refrain builds into the conclusion with hypnotic, replay-inducing impact.
Another success, "Winners Circle" weaves a more distortion-fronted build amidst spacious, minimalist vocal segments — "don't you want it better?" Moody guitar tones and impassioned vocals lead this more laid-back arsenal, absent of rhythms though delivering a sturdy rock composure nonetheless. The finale "By Nightfall" is the opposite in terms of intricacy, injecting dexterous keys amidst an excitable rhythm pulse. A raucously enjoyable, distortion-fronted second half caps off this stellar album with commanding ferocity.
—
"One More Mile" and other tracks featured this month can be streamed on the updating Obscure Sound's 'Best of July 2023' Spotify playlist.