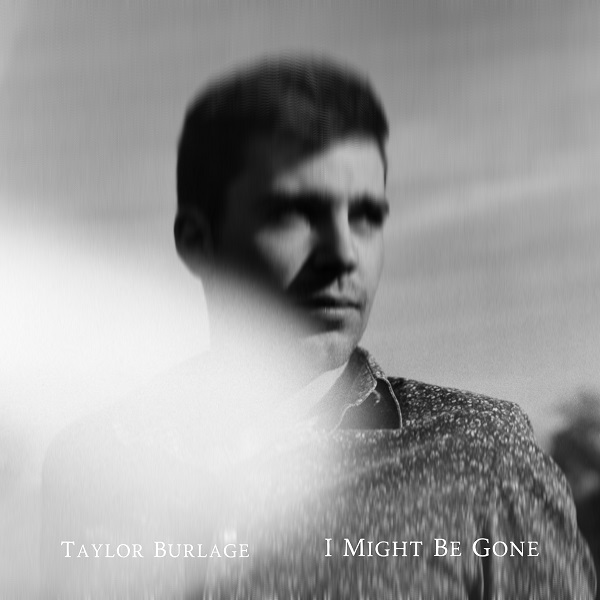 The affecting debut album from Taylor Burlage, I Might Be Gone resonates in a sense of post-relationship wandering, exploring the ability to find personal peace following tumult and tragedy. A meditative and from-the-heart release, I Might Be Gone stirs with its themes of personal growth amidst engaging songwriting in an atmospheric folk vein.
"Where Do You Go" captures the fears and invigoration within a personal journey. Haunting dual-vocal echoing of the title proves memorable amidst the thumping acoustics and solemn string-laden underlying. The more solemn, stripped-down folk of the ensuing "Younger Than My Father" echoes a more retrospective charm. Lyrics prove poignant in capturing the fleeting passing of time, particularly in the context of personal relationships that come and go. Plucky guitar work at the mid-point proves especially moving.
These two powerful efforts, featuring strong lyrical refrains, firmly establish the thematic focuses within I Might Be Gone — ruminating with cathartic qualities on "what's next?" as one reflects on, and begins to overcome, personal tragedy. They are stellar follow-ups to the atmospheric opener "Supposed to Be," which intertwines a gentle synth backing with warming acoustics for a sound fondly reminiscent of Damien Jurado.
The album's second half compels with a sense of overcoming, reflected on the moving "Down From the Mountain." Visions of stumbling from town to town, searching for meaning, plays with escalating enjoyment as a glimmering organ shines amidst the understated acoustics. Slight percussion adds playfully in the second half, as a gorgeous vocal refrain lingers throughout the impactful final minute. "Treading Water" is another winner also conveying a sense of perseverance, and further beautiful intermingling vocal layers.
"Patricide + Bone" feels like a partner to "Where Do You Go" in terms of aesthetic; the pulsing acoustics and heart-tugging strings converge with a beautiful, delicate allure. Momentum is conveyed via this instrumentation and debonair vocals, lending a warming and reassuring tone in conveying "another chapter," in the ongoing discovery. "Only Ones Left Alive" closes the album with a scaled-down folk arsenal, with references to "home," and the title reinforcing the "struggling to survive," in the aftermath; it's an apt closer, full of sincere emotion, and exemplary of Burlage's strong songwriting throughout.