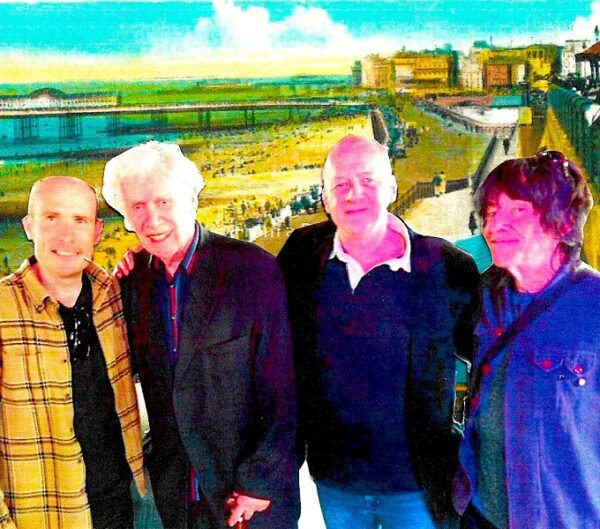 Brighton-based band The Qwarks collaborate with legendary bassist and tuba player Herbie Flowers on The Tuba EP: Herbielife. Flowers' insertions add enriching flavor to the project's experimental pop pursuits, conjuring a psych-friendly styling that offers melodic enrichment alongside the clear-eyed experimentation.
The initial waterside setting of the opening "Deckchairs" escalates into a sense of ominous engrossment: "I looked into his eyes and something wasn't quite right," the opening lyrics proclaim. An angular, hypnotic spirit is conveyed via the charismatic vocal lead and queasy backing accompaniments, evoking a relatively Bowie-esque feeling. The opener wastes no time in being exemplary of the EP's creative stylistic arsenal.
The verses on "In the Sun" intrigue with subdued spoken-word vocals, tuba pushes, and trickling guitar twangs. This aesthetic evolves seamlessly into a soaring, psychedelic hook with clarity. "It was glorious in the sun," the vocals croon here, evoking a '70s psych-pop styling with strongly memorable results. This is a stellar collaborative EP from The Qwarks and Herbie Flowers.
—
"Deckchairs" and other tracks featured this month can be streamed on the updating Obscure Sound's 'Best of July 2023' Spotify playlist.
We discovered this release via MusoSoup, as part of the artist's promotional campaign.