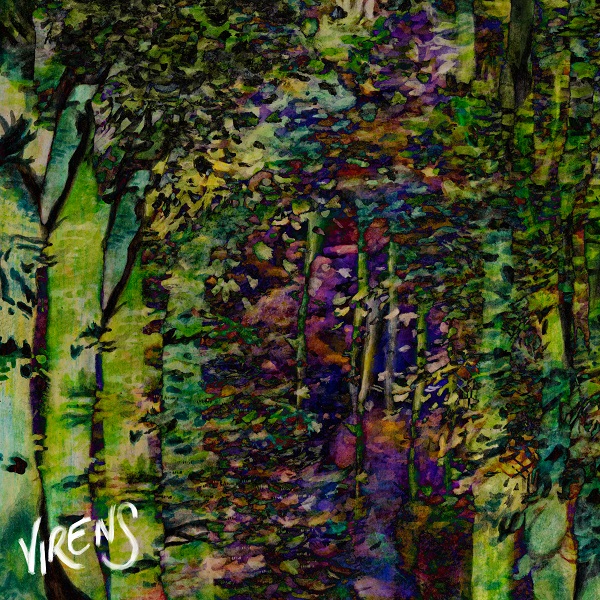 A moving debut EP from the duo Virens, Couples Therapy compels in its ethereal folk builds and affecting vocal duets. The project — comprising an actress from Birmingham and a songwriter from Bexhill — was born from "an unexpected lockdown love," and this culminates in an EP with emotionally gripping reflections on new love and the feelings of invigoration that follow.
The opening track "salut!" is exemplary of the project's knack for satiating structural builds. "So what else is there to do, than to drink a glass or two?" the vocals ask into the exclaimed "salut!" shout. An anthemic, wordless vocal spell stirs in the second half, met sporadically by the more folk-minded vocal duet. "salut!" enamors in its seamless blend of folk-minded contemplation and anthemic glowing.
The mellow, folk-minded beginnings of "stich me back up" further the thematic feelings of a new relationship, particularly when one passes the honeymoon stage and moves into a realness: "show me your scars, I'll show you mine too." The title-touting moment sends chills in conveying the beauty of two seemingly broken souls, coming together to form a complete picture of love. "You can always stich me back up," they sing during this psych-pop tinged chorus, with a lovely uptick in tonal intensity passing the two-minute turn.
Also including a delicate cover of The Human League's "Don't You Want Me," Virens' Couples Therapy EP presents an engaging and heartfelt sound, often unfolding from gentle folk-minded ruminations into hooky expanses.