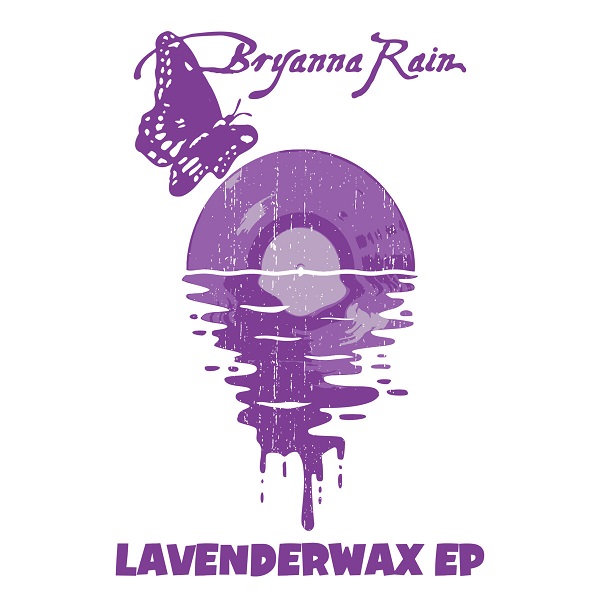 The LavenderWax EP showcases the rousing electro-pop talents of Bryanna Rain, an artist based in Richmond, Virginia. Preceding an EP listening party on August 25th at 11:30PM ET, LavenderWax is presently streaming — and showcasing a riveting three tracks that balance lush synth-pop engrossment with hooky, expressive rhythmic drops.
The opening "LavenderWax" casts a fantasy-like spell with sporadic piano pulses and a twinkling, string-laden effervescence. Submerged backing vocals intrigue, emerging fully into the subsequent "#Blaming Simar / Pandemica." Here, percussive click-clacking and steady vocal momentum culminates in the "I've only got myself to blame," admittance, signaling the entry of excitable percussion into the hooky drop just prior to the one-minute turn. The second half stirs with heavy synth buzzing and club-friendly beats, taking a firm lead as any vocals fade into more of a rhythmic effect.
The finale is a showcase of the artist's eclectic textural abilities. "GhostBaby(Ectoplasma) / Blaming Vedant / Theme From B+E (Adventures)" is full of range, from video game sampling to heady, aquatic-friendly synth expanses. Ghostly vocal sampling engrosses into the second minute, evolving into a meticulously produced spacey radio-forward pop sound — "cast my name into the ground," — thereafter. This EP is a stylish, melodic success from Bryanna Rain.
We discovered this release via MusoSoup, as part of the artist's promotional campaign.