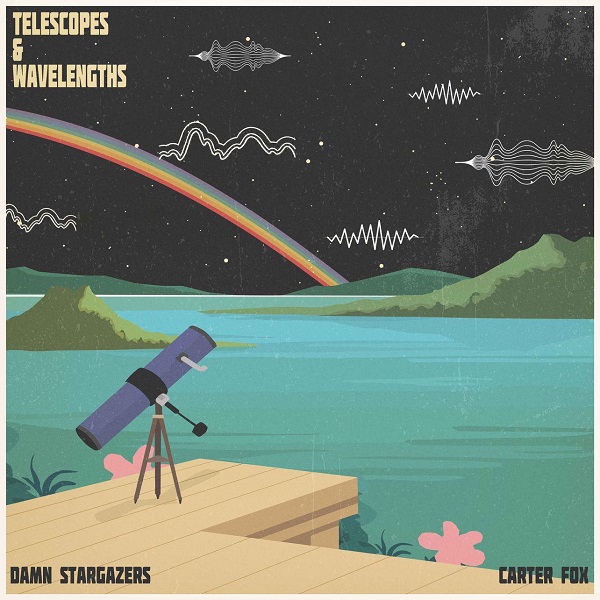 A spacey, lush pop envelopment stands out throughout "Telescopes & Wavelengths," a newly released single from Carter Fox and Damn Stargazers (aka Dan Morrell). Their latest collaboration successfully pursues downtempo chilled-out pop and synthwave, exuding a contemplative character fit for nocturnal gazing.
Swelling synth effervescence and submerged vocals glide into a glistening synth lead; its colorful tones mesh with subdued guitar lines for a hypnotic impact. The guitars assume a momentary lead thereafter as hazy pads form a compelling background alongside steady percussive stomps. "Lay underneath the stars," the opening vocals describe, adding further to the stargazing-friendly appeal. If you want a delightful pop soundtrack whilst gazing at the wonders above on a crisp, clear night, "Telescopes & Wavelengths" is an obvious fit.
"Telescopes & Wavelengths" also marks the inaugural release under Stellar Rider, a new synthwave label founded by the lofi record label Chill Space.
—
This and other tracks featured this month can be streamed on the updating Obscure Sound's 'Best of August 2023' Spotify playlist.
We discovered this release via MusoSoup, as part of the artist's promotional campaign.