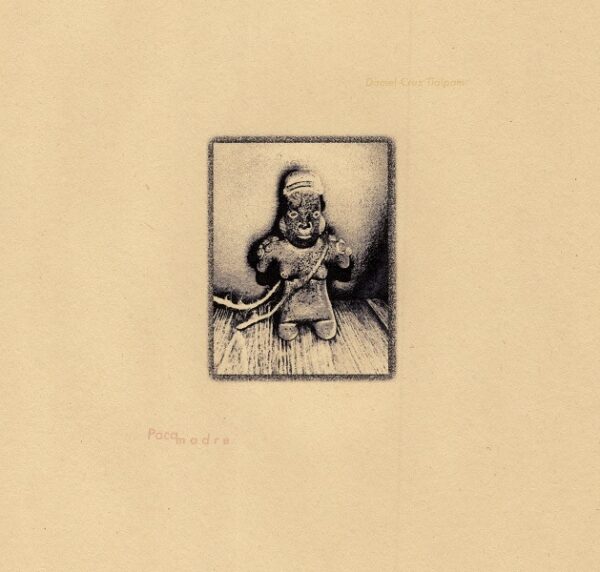 Daniel Cruz Tlalpam conjures uniquely powerful electronic soundscapes throughout his latest work: music for the experimental film Pocamadre. Its seven tracks, each spanning about one minute, stir with an atmospheric, spacey allure — ranging from the hectic whooshing of "Eureka comm." to the fuzzy effervescence within "Wittgenstein blues."
The opening "Tres guitarritas" resembles pulsating radio frequencies in its jumpy, across-the-dial connections. Its excitable arsenal — feeling parts robotic and guitar-minded — makes for ample intrigue, aesthetically, into the subsequent "Brachiosauridae und guise." Here, a hypnotic percussive steadiness complements a laid-back synth buzzing, exuding a playful trickling. This amiable effect evolves into a more enigmatic feeling upon the arrival of "Los Angeles: Exterminador," where ghostly throbs and sporadic bass-y thumps intertwine.
A prancing, sonar-like synth on ""Wittgenstein blues" proves meditative, shifting effectively into the crackling arps and piano-touched descension within "Dos caballos or western civ." The stylish "Eureka comm." follows, serving as an energetic burst with dexterous drums and bass, prior to the moody nocturnal ruminations of the finale "Tin shurlock." The music for Pocamadre has me fully intrigued about what the film has in store, as the soundscapes presented here are full of compelling mystery.