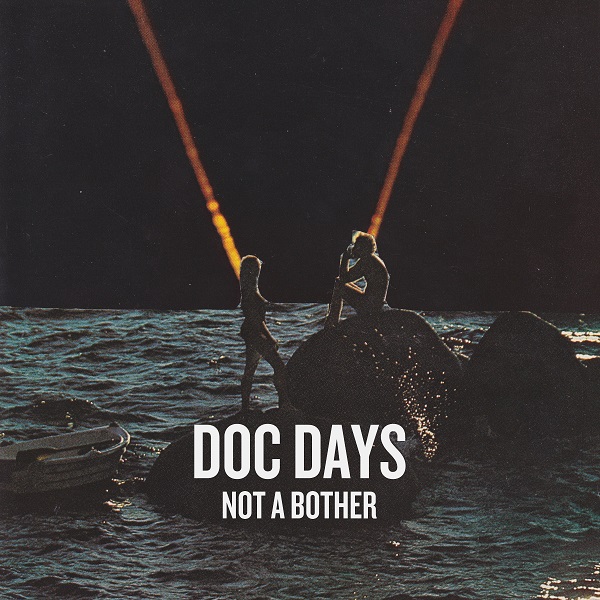 Consuming in its array of buzzing alt-rock vigor and dreamy electronic atmospherics, the Not A Bother EP is a thorough success from Doc Days, a one-man band from Van Nuys, California.
"Deepend" is an especially powerful opener. Buzzing guitar intensity casts an ominous grip, complementing vocals that proclaim to be "swimming in the deep end." The waters feel dark and murky, propelled by debonair vocal tones and an industrial-feeling aesthetical swell. A soaring, dramatic vocal expanse at the one-minute turn proves wholly chilling; the contrast from the gritty buzzing to the serene grandiosity makes for a gripping culmination, representative of the project's stellar songwriting.
Mellow keys on "Smoke and Mirrors" coalesce into suave guitar stylings and understated vocals, emitting a hypnotic character. The chilly key additions and bluesy vocal processions further the climactic edge, with exhilarating guitar outpouring and warming brass following with stylish savvy. Not A Bother showcases a strong atmospheric hold in general, and it's especially evident on "Smoke and Mirrors."
Thematically representative, "Some Sum" yearns for escapism amidst its hypnotic rock production, seeking something to "take the edge away." Themes of persevering through tumult, by attempting yet failing to become unbothered by surroundings, are enjoyably captured here and through the EP. "Some Sum" recalls Beck in its hazy, patient verses and more erupting rise that follows. Mellow guitar twangs past the two-minute mark adds especially well to the laid-back soundscape.
A finale that compellingly bridges dark alt-rock with spacey electronica, "Re:start" is a powerful instrumental display. Wordless operatic vocal tones lend a ghostly air alongside grimy guitars and energetic percussive pitter-patter. The two-minute mark sees deep vocal effects intermingle with the bustling rhythms, arriving to the haunting send-off. Doc Days' Not A Bother EP presents a striking listening experience throughout.