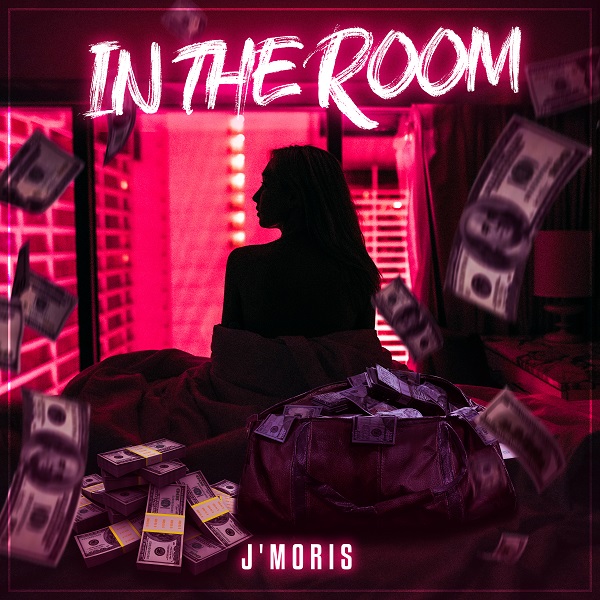 Hillsboro, Texas-based rapper J'Moris has had a fruitful summer, releasing a quartet of singles: "In the Room," "Back In," "La La La," and "She Knows." The prolific artist counts two full-lengths, a half-dozen EPs, and 18 singles in his repertoire as of now.
The most recent of the bunch, "In the Room" plays as an intense street anthem, emphasizing caution when "busting in the room," amidst eerie keys and pulsing bass-iness. The "quiet down," vocal refrain injects further rhythmic intensity alongside backing reflective vocal additives. References to the "game on cheat code," exude a confident persona, emphasizing a level of experience in regard to confronting obstacles — and trying to avoid "busting in the room," in regard to sensitive situations.
"Back In" touts a similar tempo and ethos, with a more ceaseless vocal presentation driving into a rousing "I'm going back in," hook with a spacey synth-touched engrossment. References to hard times echo the feeling of a street anthem as well, emphasizing perseverance and confidence as essential roles.
"She Knows" and "La La La" struts more of a "ladies' man" persona, as opposed to the street wisdom conveyed in the other two tracks. "I got some things that I wanna do to you," the vocals express on the former, then launching into a title-referencing hook amidst glitzy keys and a bass-y resonance. "Blame it on the liquor if I tell you that I miss ya," J'Moris admits. "She Knows" also compels. A soulful vocal sample and click-clacking percussion intertwine with a smoothed-out vocal tone, with sensual lyrics being descriptive in their physical pursuits. These four tracks continue to showcase J'Moris as excelling in lyrics, beats, and mood.
—
"In the Room" and other tracks featured this month can be streamed on the updating Obscure Sound's 'Best of August 2023' Spotify playlist.