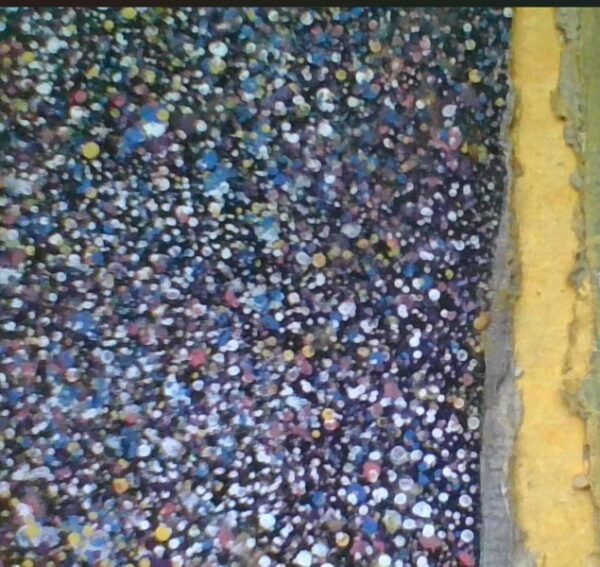 From the gorgeous morning haze of "begin the end" to the late-night electro-pop ruminations within "Memoiries," the Again Begin EP is a riveting atmospheric success from JSDavani, the project of multi-instrumentalist Jacoby Davani. A Board Certified Behavior Analyst by day, Davani's artistic pursuits blend a talent for atmosphere and songwriting with the use of music as a personal therapeutic outlet.
The EP's five songs represent a chapter each, within a single story thematically centered around toxic relationships — referring to relationships not just between people, but also concepts and emotions (such as passion vs. logic). "Each song focuses on different
stages of a relationship and leads into the next," Davani says. "All of this leads to a climactic ending, before leaving the listener completely alone to wake up in a purgatorial nightmare."
Field recordings and eerie synths play prominent roles throughout. The opening track infuses cavernous percussion and glimmering synths with indecipherable vocal samples, serving as a mantra that can be "repeated over and over says whatever you think it says." Likewise, the snoring on the closing "nightmare analyses (recurrent)" lends to an ominous soundscape and sensation of losing control; a dark nightmare permeates as one floats on a cloud of numbed vulnerability. The Again Begin EP is full of successful atmospheric and thematic intrigue.
Davani is also a talented painter; in addition to creating the EP's cover art, Jacoby has regularly displayed art across various exhibits and art galleries. He has also published photography in print.
—
"know not now/nor ever know" and other tracks featured this month can be streamed on the updating Obscure Sound's 'Best of August 2023' Spotify playlist.
We discovered this release via MusoSoup, as part of the artist's promotional campaign.