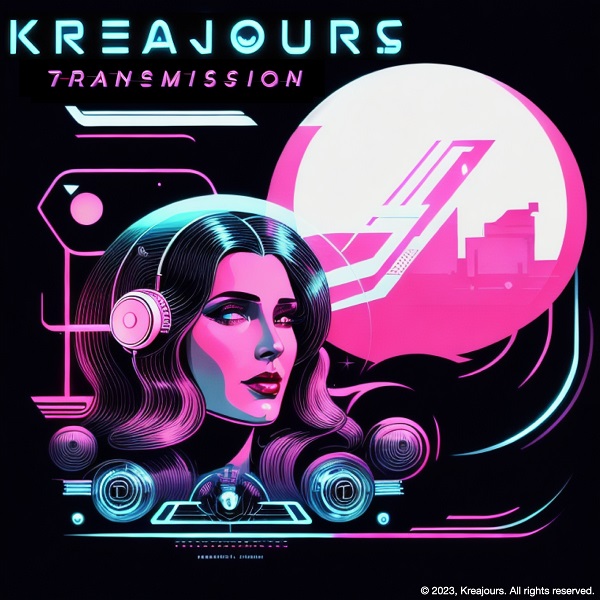 A haunting rock mystique lingers throughout Transmission, the new album from Orlando-based artist Kreajours. A range of tonal deliveries — from the textured distortion-heavy and mortality-fearing themes of "Chrysanthemum" to the eerie acoustical drive of "Moonlight" — succeeds with commanding emotional ferocity and stylistic savvy. The album is intended as an introspective journey, and it certainly succeeds with its gripping soundscapes and eclectic rock pursuits.
"Namaste" grips with its hectic percussion and sludgy guitar distortion, exuding a frantic pace into a submerged vocal presence. Described as "a haunting reminder of the uncertainty that shrouds the unknown," the track excels with its dreamy vocal haunts and heavier guitar pulses, finding a captivating middle ground between heavy rock vigor and serenely contemplative allure.
More subdued efforts, like "Moonlight" and the hazy initial unfolding of "Soloing the Heartlands," sit comfortably alongside distortion-embracing doses of menacing; "Dream" is particularly catching in that regard, as exhilarating guitar energy descends into a murky bass-fronted sequence, thoroughly captivating. Transmission is a thorough success from Kreajours.
—
"Namaste" and other tracks featured this month can be streamed on the updating Obscure Sound's 'Best of August 2023' Spotify playlist.
We discovered this release via MusoSoup, as part of the artist's promotional campaign.