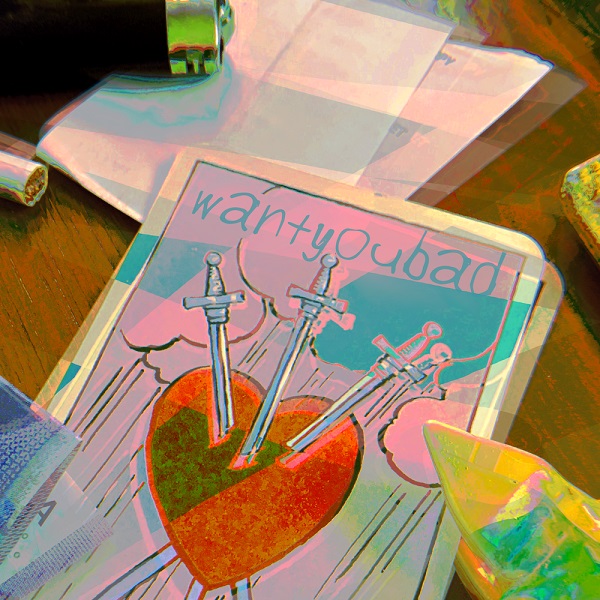 A chilled-out pop single with a warmly hypnotic glow, "wantyoubad" is a consuming collaboration from loser supreme and Paragon Don. "I can't get you off of my mind," the airy vocals admit to start, enamoring amidst a weightless blend of light guitar shimmers and mellow rhythmic underlying. The Montreal-based producer Sam Seguin, aka loser supreme, casts an amiable, laid-back character with the track's soothing production.
Paragon Don's hazy vocal addition infuses further compelling qualities, exuding a lamenting hip-hop flair in the "I want you, but I can't have it," lead-in. The initial lyrical refrain appears intermittently throughout, emphasizing the yearning sentiment amidst loop-embracing guitar lines and dynamic verses, from the lush lead vocal to Paragon Don's captivating verse. "wantyoubad" is a stellar collaboration from loser supreme and Paragon Don.
loser supreme is in the midst of production for a new disco-inspired album for Laurent Bourque, releasing in Spring 2024.
loser supreme elaborates on the track:
"Making wantyoubad was like a puzzle that I never wanted to solve because the writing process was so much fun. I had this idea of, what if Dilla's "So Far to Go" was done by Panda Bear. So I started imitating those sampled sounds and textures by looping and chopping my guitar playing. Around the same time I found Paragon Don (Salem, NC) serendipitously through a mutual friend's Instagram post. I DM'd him the track to see if he wanted to do a feature, and before I wrote a single lyric, he returned with a killer verse with a solid direction for the song."
—
This and other tracks featured this month can be streamed on the updating Obscure Sound's 'Best of August 2023' Spotify playlist.
We discovered this release via MusoSoup, as part of the artist's promotional campaign.