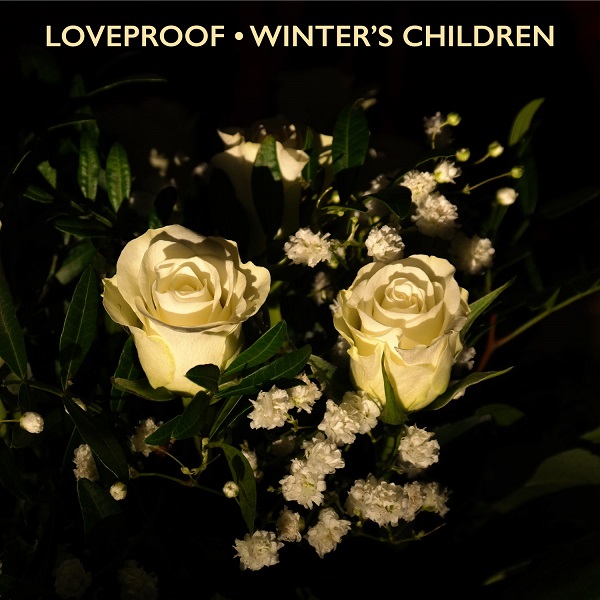 Toronto-based act Loveproof unveil a striking sound throughout their new EP, Winter's Children. Its dream-pop, rock, and post-punk intertwining results in a strikingly atmospheric sound, steeped in a dark, Gothic-feeling invigoration that embraces a consistent yearning. The EP's four tracks were recorded at Mammoth Hall studio in Toronto
EP opener "A Song Is Not Enough" showcases the band's commanding atmospheric grasp. Brooding bass and whisper-y vocals concoct an eerie envelopment fit for nocturnal contemplation. "A song is not enough to break this spell," Ciaran Megahey's impactful vocals admit with chilling effect, resembling a more nonchalant Depeche Mode in its darkly subdued pop engrossment. Brighter guitar lines emerge in the final minute, consuming with ghostly lingering as the vocals bring forth a final title-touting refrain.
"In a world full of darkness," the initial lyrics set the scene on the subsequent "Spires." The moody atmospherics continue here, with heavier bass-laden pulsations and reflective guitar creakiness inviting with a post-punk spell, reminiscent of Wild Beasts' hypnotic sound. "Even the Stars" is another success, compelling with a yearning "come back to me," pleading amidst a darkened slow-rock palate with shades of Bowie's Blackstar.
"Young Lords" closes Winter's Children with haunting appeal. Megahey begs "just don't close your eyes," and "just don't close your heart," with a heartfelt lament, as trickling guitars and reflective bass complete the darkly entrancing sound — an aesthetic styling enjoyably abundant throughout the stylish, melodic Winter's Children EP.